Relaciones Sociales Entre Empleados

04/marzo/2014
Ver proyecto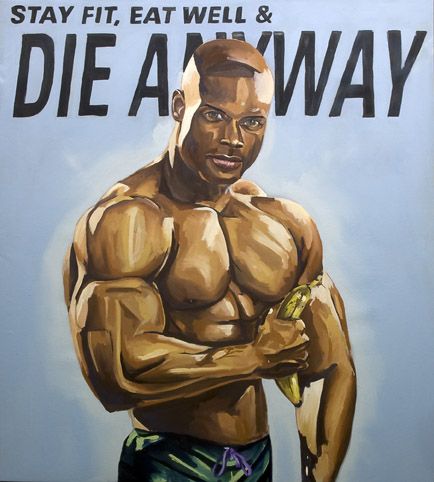 About the artist
About the artist:
www.miscelanea.info/a26/andrea-luschi
Andrea Luschi was born in 1978 in Piombino, a small town in Tuscany. From a young age he fell unsatisfied with the everyday mediocrity that surrounded him and began exploring his creative side as a way to escape the monotony and reflect on, in a different form, the most common things. When he was old enough to be on his own he moved to Florence and began studying illustration at the prestigious School of Comic of Florence. While studying he was given carte blanche to the Uffizi Gallery where he was immediately seduced by the large-scale paintings.
Andrea Luschi is a young, emerging artist concerned with and conscious of his surroundings. Through his work he captures the most current social themes, becoming a visionary that connects through art, pop culture with today's youth, alternating between a contemporary style and techniques of past centuries.