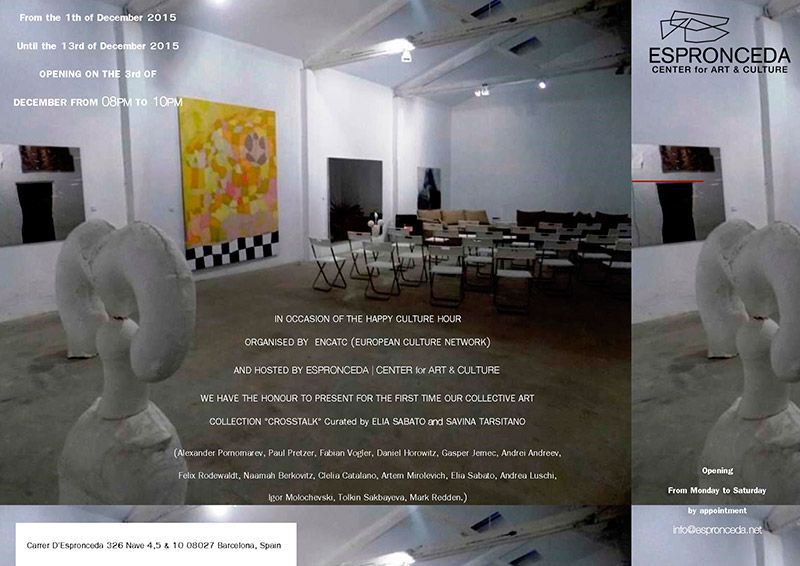 OPENING RECEPTION: Thursday, 3rd Dec 2015 from 20:00 to 22:00.
EXHIBITION:  Tuesday 1st Dec – Sunday 13th Dec 2015
Visits upon appointment at info@espronceda.net

#CrossTalk# is the first Espronceda's private and collective exhibition representing work of its artists, where multiple and different artistic languages: video, sculptures and paintings, come together to give life a parallel and imaginary world.
The exhibition has been realized in occasion of the ENCATC's HAPPY CULTURE HOUR (the leading European network on Cultural Management and Cultural Policy education). From Brussels and around of the world, high profile ENCATC's members come to Espronceda|CENTER for ART and CULTURE to discover its activities, artists and to talk on «towards new art centers models» and to discover and enjoying with #CrossTalk# show.