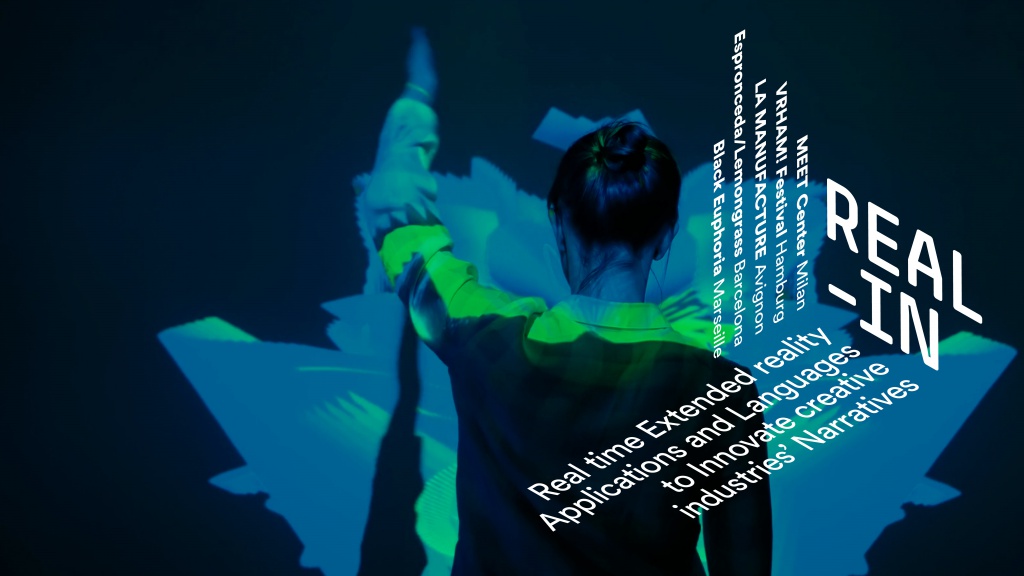 ESPRONCEDA – Institute of Art & Culture, inicia el 2021 con un nuevo proyecto europeo, REAL-IN, financiado por el programa Creative Europe Media.
REAL-IN es una alianza formada por 2 grandes festivales de la UE (La Manufacture / artes escénicas en Aviñón, VRHAM! / Artes visuales y
Diseño interactivo en Hamburgo), 2 instituciones culturales innovadoras en 2 ciudades europeas importantes y eventos de nivel mundial en industrias creativas (MEET Digital Culture Center en Milán, Espronceda, Institute of Art & Culture, en Barcelona), y una galardonada empresa de tecnología audiovisual Black Euphoria ubicada en uno de los principales hubs audiovisuales europeos en Marsella.
REAL-IN tiene como objetivo EXPLORAR la encrucijada de los sectores culturales, audiovisuales y creativos para propuestas inmersivas e interactivas, explotando tecnologías de escaneo 3D combinadas con configuraciones XR. Crearemos un ÁREA DE JUEGOS para crear prototipos de escenarios colectivos para impulsar nuevos enfoques participativos y experiencias de usuario innovadoras para las industrias creativas y culturales y sus audiencias. REAL-IN activará sinergias multidisciplinares en un proceso de co-creación entre creativos, codificadores, industrias creativas, con el resultado de ROMPER SILOS entre sectores creativos.