19/10 @20h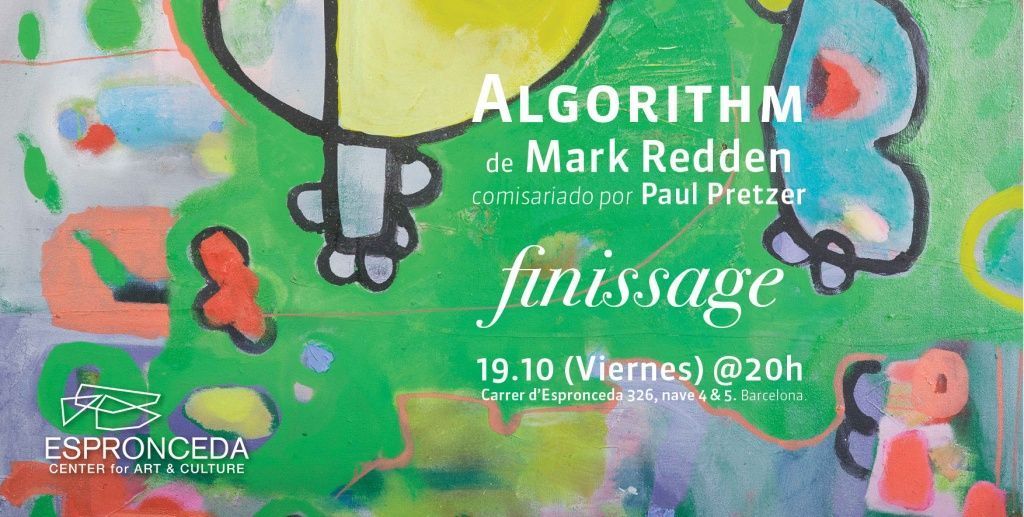 This Friday you have a second chance to meet the artist during the closing of his show ALgorithm. From 20h to 22h we'll be here to this art experience.
Algorithm
This new body of work is a continuation of themes and ideas cultivated over several years and expressed between the mediums of painting, drawing, and sculpture – a fluidity of materials and formats that represents the universal appreciation Redden has for art making.
His practice involves making images and objects that are worked over to achieve a mathematical balance or rhythm. The seemingly random nature of his creations are carefully composed and toy with the idea of entropy, order and allegory. It serves as a contemporary record of a world in constant flux shaped by the violence of nature.
About the artist
Redden was born in Dublin, Ireland in 1979. He cut his teeth as an artist in his twenties Tasmania, during a 3-month residency in the Tasmanian wilderness. He has since worked and exhibited in Germany, Norway, Ireland, Spain, China and America. In 2014 his show La Bestia Reinventada was shown at Museo Maritim in Barcelona. He lives and works in Barcelona. This is his first solo show in Espronceda.
___
Este nuevo cuerpo de trabajo es una continuación de temas e ideas cultivados durante varios años y expresado entre los medios de la pintura, el dibujo y la escultura: una fluidez de materiales y formatos que representa la apreciación universal que Redden tiene para la creación artística.
Su práctica consiste en hacer imágenes y objetos trabajados para lograr un equilibrio o ritmo matemático. La naturaleza aparentemente aleatoria de sus creaciones está cuidadosamente compuesta y juega con la idea de entropía, orden y alegoría. Sirve como un registro contemporáneo de un mundo en constante cambio formado por la violencia de la naturaleza.
Redden nació en Dublín, Irlanda, en 1979. Se hizo artista artista en sus veinte años en Tasmania, durante una residencia de tres meses en el desierto de Tasmania. Desde entonces ha trabajado y expuesto en Alemania, Noruega, Irlanda, España, China y América. En 2014 se presentó su espectáculo La Bestia Reinventada en el Museo Maritim de Barcelona. Él vive y trabaja en Barcelona. Esta es su primera exposición individual en Espronceda.