Relaciones Sociales Entre Empleados

17/septiembre/2020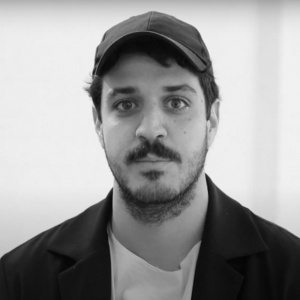 Sobre el artista
Cenk Guzel es un arquitecto con sede en Innsbruck y un artista de nuevos medios, graduado en la Academia de Bellas Artes de Viena. Actualmente es estudiante de doctorado y asistente universitario en el Instituto de Arquitectura Experimental. / Studio3 en el desarrollo de su investigación sobre entornos virtuales interactivos con visiones neuroòptiques para ayudar a las personas que sufren trastornos del estrés postraumático con trastorno de desrealización y despersonalización. Su instalación, Emilia, The
Máquina utiliza aparatos de captura y soportes, específicamente dispositivos de seguimiento de movimiento y pantallas montadas en la cabeza y Focusin en el enfoque de la transferencia de experiencia de los cuerpos virtuales a los cuerpos biológicos.
Mediante la interconexión de modos cognitivos sensorimotor y perceptivos con la actualidad espaciotemporal digital, su proyecto pretende negociar los síntomas del post-trastorno en entornos virtuales enactius que está diseñado para reconectar el cerebro causado por el trauma. Al observar cómo las personas traumatizadas interactúan con sus selvas virtuales en entornos virtuales de trauma, su investigación observa la influencia de la tecnología en la remodelación de la identidad personal.
Trabajó en la fabricación asistida por ordenador en la Plataforma para la producción analógica y, el Instituto de Arte y Arquitectura, la Academia de Bellas Artes de Viena y varios talleres LIDAR y de animación en Dinamarca y Austria. En 2016, con el equipo de LAAC de Arquitectura con sede en Innsbruck, trabajó en el Proyecto cinematográfico "Convivencia" para el Pabellón de Montenegro en la 15ª Bienal de Venecia. Sus cortometrajes fueron proyectados y galardonados en festivales en Europa y en Estados Unidos. En 2017, su cortometraje The Aleph recibió el 45º festival de cine de ciencia ficción de Boston a la mejor animación corta.