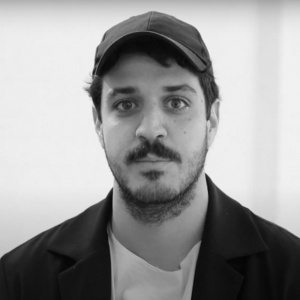 About the artist
Cenk Güzelis is a Innsbruck based architect and a new media artist, graduated from the Academy of Fine Arts in Vienna. Currently he is a PhD Student and University Assistant at the Institute for Experimental Architecture ./studio3 in
developing his research on interactive virtual environments with neuro-optical
visions to help people dealing with Post Traumatic Stress Disorder disorder
with derealization and depersonalization disorder. His Installation, Emilia, The
Machine uses apparatuses of capture and media, specifically motion tracking
devices and Head mounted Displays and focuses on the approach of transfer of
experience from the virtual bodies to the biological bodies.
By interlinking sensorimotor and perceptual modes of cognition with the digital
spatiotemporal actualities, his project aims to negotiate the symptoms of post
disorder in enactive virtual environments that is designed to rewire the
of the brain caused by the trauma. By observing how traumatized people interact
their virtual selves in the virtual environments of trauma, his research observes
influences of technology in reshaping personal identity.
He worked in Computer Aided Manufacturing at the Platform for Analog and
Production, Institute for Art and Architecture, Academy of Fine Arts Vienna and
various LIDAR and Animation Workshops in Denmark and in Austria. In 2016,
team of Innsbruck based Architecture Practice LAAC, he worked on the
Film Project, "Coexistence" for the Montenegro Pavilion at the 15th Venice
Biennale. His short films were screened and awarded at festivals in Europe and in
USA. In 2017, his short The Aleph received the Best Short Animation FX award
45th Boston Sci-Fi Film Festival.