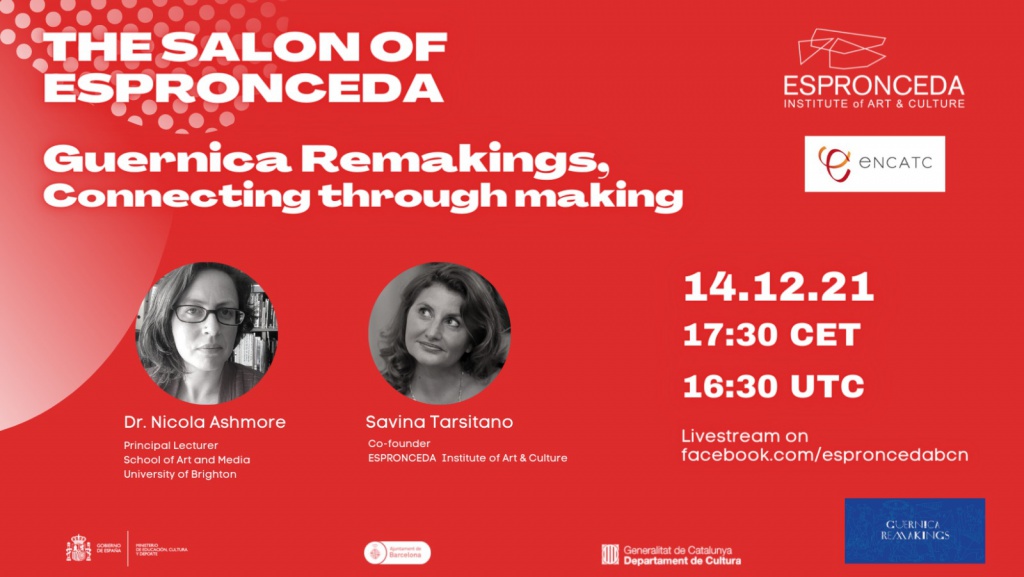 Dr Nicola Ashmore has worked at the University of Brighton in the UK, since 2007. Her post-doctoral research has changed understandings of the value of Pablo Picasso's Guernica through the investigation of its collective translation through a series of 21st century international remakings. The international importance of this research has been acknowledged through three awards from the UK's Arts and Humanities Research Council, Global Challenges Research Fund. The research has advanced the important dialogue between art and activism by creating new knowledge on how remakings of globally important art works reflect lived experiences of local and global politics. This research has revealed key collaborative activist art practices and formed an international community of knowledge and understanding. The further dissemination and impact of this research through documentary films, a touring exhibition and publications concerning remakings of Picasso's Guernica has promoted healing and solidarity amongst communities especially in South Africa and the UK, and with those who have suffered in Spain, in Afghanistan, Iraq and Syria. This project expands and develops through collaboration with artists and collectives.
Details on the most recent Guernica Remakings project:
Nicola Ashmore has been awarded funding from the Arts and Humanities Research Council in the UK through their Creative Economy stream for a project entitled Guernica Remakings – Ghana and South Africa. This project runs from Nov 2021 – Feb 2023. This builds upon two AHRC funded projects that began in South Africa and travelled to Mauritius. Ashmore's international research into 21st century remakings of Guernica will further engage young people in co-creative art practice and continues her collaboration with artist Savina Tarsitano and  Kids Guernica peace project, the Keiskamma Art Project, the Afrogallonism studio of Serge Attukwei Clottey and University of Brighton Professor of Sustainable Tourism Marina Novelli. There will be a focus on the rural village of Hamburg in South Africa and the urban setting of Labadi in Accra, in Ghana, where there are two established and distinct art practices. With a broader focus on creative practice and the creative economy in relation to sustainable development, Nicola, as Principal Investigator, will be exploring young people's understanding of the creative economy in their locality.