Premi d'Art en col·laboració amb Nectar Connectar & On Mediation
Situat enmig de la naturalesa i envoltat de boscos infinits, Nectar, en col·laboració amb Espronceda – Instituto d'Art i Cultura i On Mediation_*Platform on Curatorship and Research, presenta el seu programa de residències artístiques que ofereix una experiència de vida i treball basada en la comunitat per a artistes emergents locals i internacionals. Comença amb una residència artística gaudint d'un entorn rural i acaba amb una exposició final en l'Institut d'Art i Cultura d'Espronceda.
​Rural / Urbà
Assenyalant la qüestió de com l'art i la cultura poden utilitzar-se com a element per a crear sinergies rural-urbanes, es convida als artistes residents a explorar i contribuir a aquest maridatge.
En aquests temps d'incertesa, el retrobament entre la ciutat i el camp pot ser la clau de la transició de la societat cap a un futur més sostenible.
La culminació de la residència és una exposició en l'espai expositiu Espronceda, un dels centres d'art contemporani més innovadors de Barcelona, on els artistes presenten les seves obres en el marc del Festival Art Nou.
Els artistes tindran l'oportunitat de presentar el seu treball en un esdeveniment de Open Studio i reunir-se al costat de convidats i agents culturals de l'escena artística local, propiciant un espai de conversa i feed-*back.
El Jurat està compost per:
Tai Llomes & Olga Sureda, cofundadors de Nectar
Savina Tarsitano, Holger i Henrik Sprengel, cofundadors d'Espronceda – Instituto d'Art i Cultura
Anna Mª Guasch, codirectora de On Mediation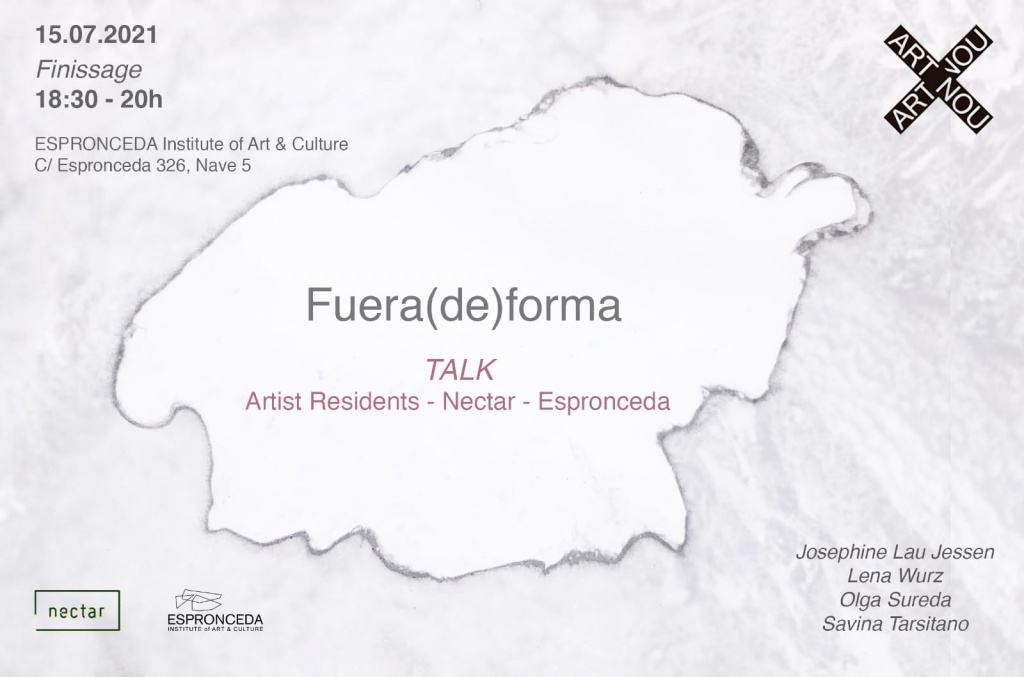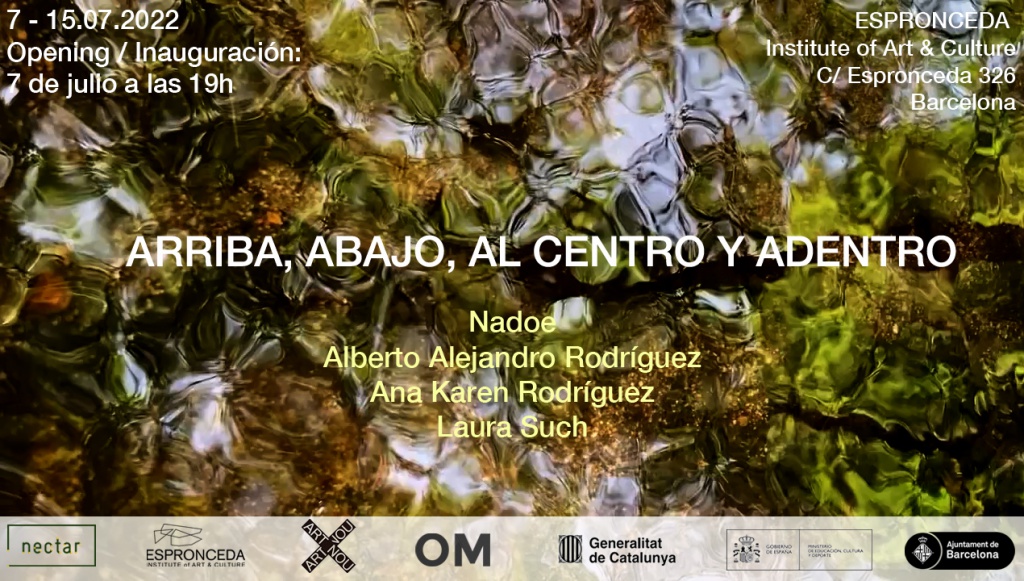 Winners:
2022 ____________________________________________________________________
Alberto Alejandro Rodriguez, Ana Karen Rodriguez, Laura Such, Nadoe. Curated by Olga Sureda.
2021 ____________________________________________________________________
Josephine Lau Jessen, Lena Wurz. Curated by Olga Sureda and Savina Tarsitano.