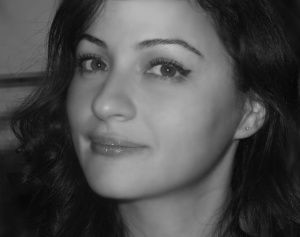 About the Artist
Dalia Baassiri va néixer el 1981 al Líban, país on resideix actualment. L'any 2003 es va graduar per la Universitat Americana libanesa, amb una llicenciatura en disseny gràfic, i va obtenir un màster en Belles Arts pel Chelsea College of Arts de Londres, on també va participar en diverses exposicions col·lectives.
Com a artista multidisciplinària, el dibuix ha estat la seva principal eina d'expressió, juntament amb la pintura i la fotografia. El 2014 va participar en les exposicions Clin d'oeil i Nostalgic Imagery, de la Galerie Janine Rubeiz de Beirut, espai en el qual va tenir la seva primera exposició individual el 2017, titulada Wiped Off.
El seu treball també ha estat exposat per aquesta galeria a Beirut Art Fair i Art Abu Dhabi.
Baassiri ha dut a terme residències artístiques a Itàlia, Alemanya i els Estats Units, i l'any 2018 va ser doblement premiada per la 12a edició d'Art Laguna —en la categoria d'artista en residència— per residir al laboratori de serigrafia artística Fallani Venezia (Itàlia), així com a Espronceda Center for Art & Culture, de Barcelona.
El seu treball s'exhibeix permanentment a la Galerie Janine Rubeiz.