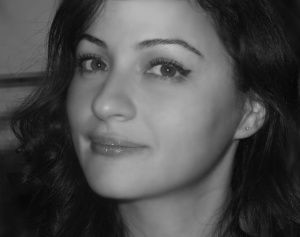 About the Artist
Dalia Baassiri was born in 1981 in Lebanon, where she currently resides. In 2003 she graduated from the Lebanese American University, with a degree in graphic design, and obtained her Masters in Fine Arts at the Chelsea College of Arts in London, where she also participated in several group exhibitions.
As a multidisciplinary artist, drawing has been her main tool of expression, alongside with painting and photography. At Galerie Janine Rubeiz (Beirut), in 2014 she participated in the exhibitions Clin d'oeil and Nostalgic Imagery. In 2017, Baassiri had her first solo exhibition, Wiped Off, at Galerie Janine Rubeiz. Her work has also been exhibited by the gallery at Beirut Art Fair and Art Abu Dhabi.
Baassiri has carried out artistic residences in Italy, Germany and the United States, and in 2018 she was awarded twice by the 12th edition of Arte Laguna —in the category of artist in residence— to reside in the printing laboratory Fallani Venezia (Italy) ), as well as in Espronceda Center for Art & Culture, in Barcelona.
Her work is exhibited permanently at Galerie Janine Rubeiz.