Opening on Thursday, 26th of July, at 20h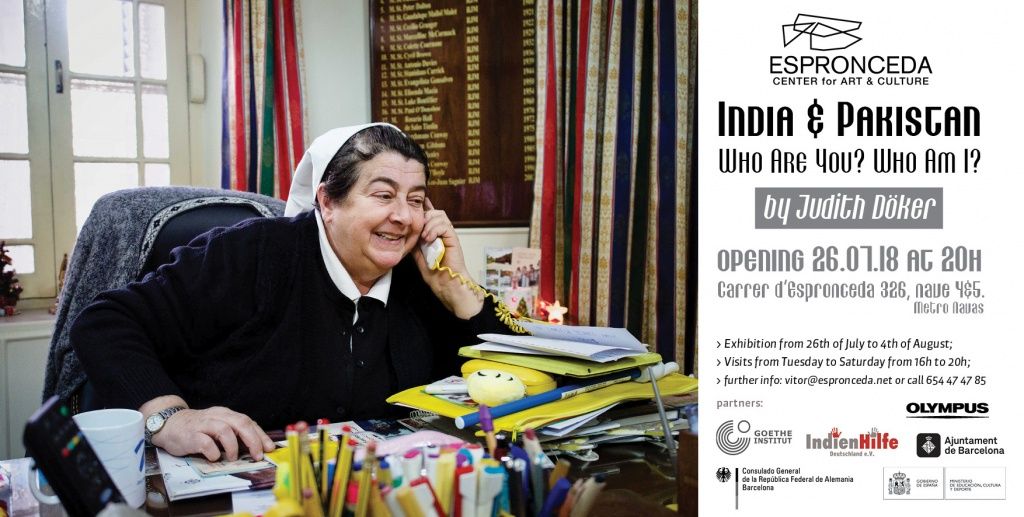 The two nuclear powers India and Pakistan have a known hostile relationship towards each other. German artist Judith Döker chose not only to portray these two countries in a very personal way, but also to exhibit them: Side by side. This decision was influenced by the reoccurring questions Döker was asked during her travels on both sides of the border: How is it over there? Is it very different?
The division of the Indian subcontinent in the independent states India (for Hindus) and Pakistan (for Muslims) in 1947 marked the end of British colonial rule in the region. More than one million fell victim to this division and countless families were ripped apart. Until this day, there is barely an opportunity for Indians and Pakistanis to visit the other respective country.
Besides the division, the exhibition "Who Are You? Who Am I?" focuses on the fear-ridden images both countries suffer from internationally. India is most commonly associated with gruesome rape cases since 2012. Pakistan has been labeled the "most dangerous country in the world" by widespread Western media. But what about daily life in these countries, beyond these extremes? The gentle and touching aspects thereof? The human aspects? These, too, are part of everyday reality.
Focusing on these aspects can build bridges, instead of digging trenches –
and it is on these aspects that Döker's gaze settles.
One of the photographs of this series was awarded the Honourable Mention at the International Photography Awards 2016 in the US.