EFEMERAINFINITE 
by Estelle Garcia Blanco, Basile Richon and Lorenzo Lunghi
Curated by Savina Tarsitano
Opening: July 26th at 7:30pm
Performance: L'Antennista by Lorenzo Lunghi at 20.00
Exhibition from July 27th to Aug 02nd
Opening Hours: from Tuesday to Friday from 16.30 to 19.30 and by appointment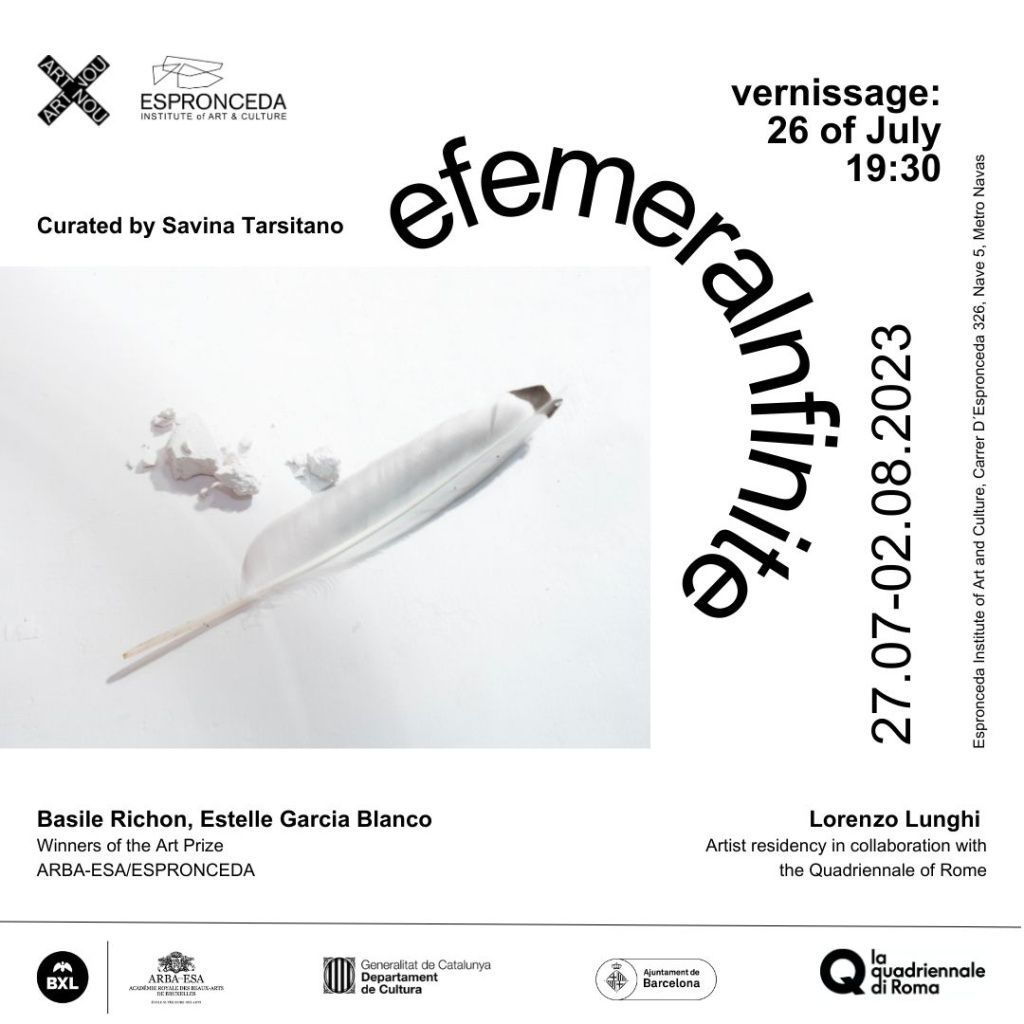 The exhibition investigates the interdisciplinarity of artistic languages, from design, sculpture, video and music. Emerging artists challenge the area of ​​Barcelona for a contamination on their artistic and creative process, to dialogue with the city and the spaces of Espronceda.
The dialogue is also intertwined with sustainability, a dialogue between materials, nature and human behavior through artistic languages, a dialogue that questions not only the territory but also the public on an exploratory journey through human experience. The selected artists are part of the award now in its sixth edition with the Royal Academy of Fine Arts in Brussels (Estelle Garcia Blanco, Basile Richon)  and Lorenzo Longhi in collaboration with the Rome Quadrennial.
The final objective of the artistic residency is not only the impact of the Barcelona area and the industrial spaces of Espronceda, but also the importance of time and space as moments of artistic research and creative reflection. The use of time as a moment of vital importance for the artists to confront the territory and themselves.
Ephemeral/Infinite exhibition searches for the moment, the ephemerality of life as well as the infinity of the numerical possibilities present in our lives. Curated by Savina Tarsitano in presence of Enzo Pezzella artistic director of the Royal Fine Arts Academy of Brussels, Belgium.
More about Arba / Esa Espronceda Prize.
More about Rome Quadriennial