As part of Art Nou: NECTAR / ESPRONCEDA ART PRIZE
Opening from Tuesday to Saturday from 5pm to 7:30pm and by appointment at renata@espronceda.net
The prize with the Nectar residency was created by Espronceda Institut of Art & Culture together with its partners in order to create new alliances, and above all to create a connection between the rural and the urban world. Espronceda offers production grants to artists, providing both the space and venue for the exhibition and a grant for the production of the exhibition. The award has reached its third edition this year, underlining the importance of the natural world in the creative process of the artists, also bringing the experience of living in isolation between the beauty of the landscape of the naturalistic world and the heritage of the Pyrenees in Barcelona in the spaces of expression. The project is based on Espronceda's artistic line on sustainability, the use of natural materials and the appreciation of naturalistic and cultural heritage. More about Nectar / Espronceda Art Prize here.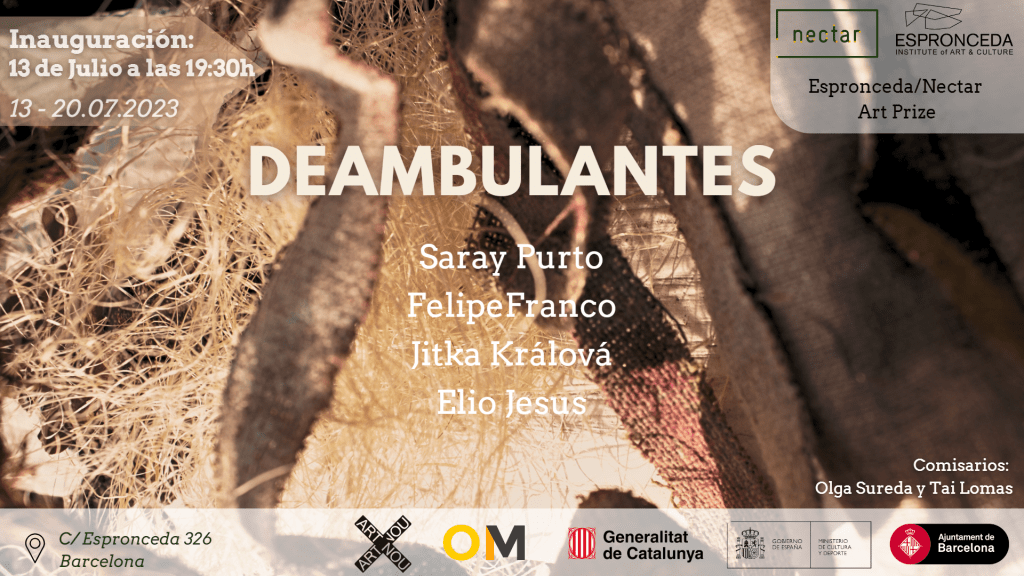 Check it out! Some photos of the exhibition opening: