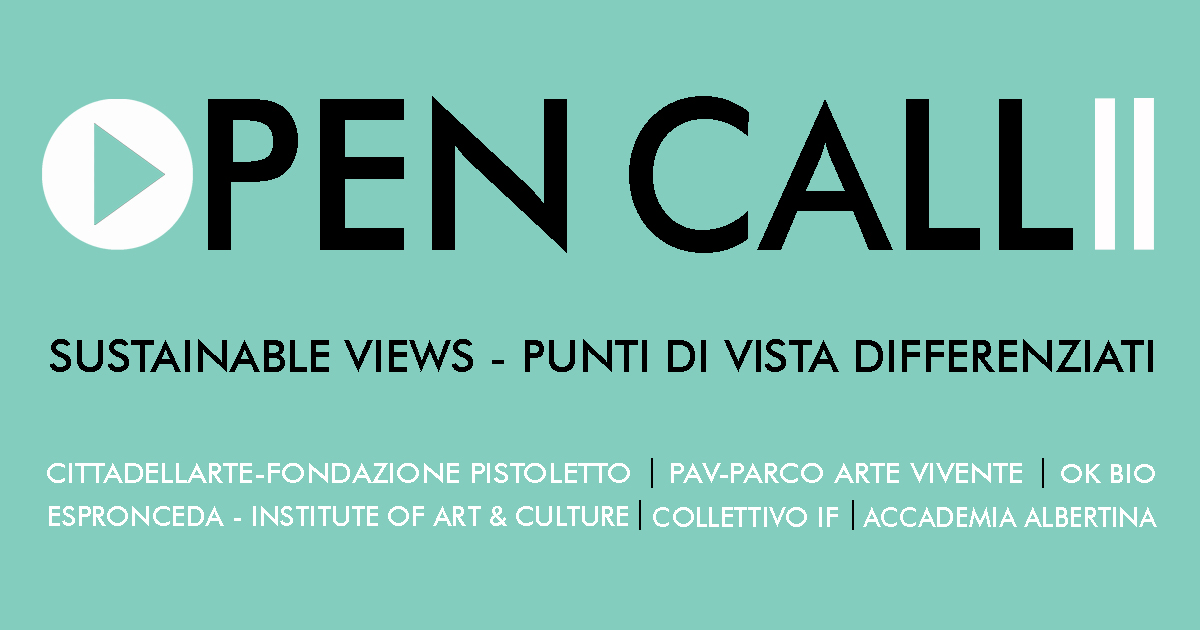 The call is addressed to Italian and International artists involved in video making, who want to propose a creative view in terms of environmental sustainability and responsible recycling.
The aim is to provide ideas for a sustainable lifestyle through the video documentation of solutions already in place, or to approach the issues of environmental sustainability (including recycling and waste disposal) with a proactive, utopic and positive view, in order to stimulate reflection on climate change.
The contest is the result of cooperation between different companies and organisations from Turin, Biella and Barcelona – Ok Bio, Collettivo IF, Cittadellarte – Fondazione Pistoletto, PAV – Parco Arte Vivente, Espronceda – Institute of Art & Culture – and patronized by Albertina Academy of Fine Arts of Turin. It is promoted by Ok Bio, a company from Biella, during the event "Dove lo getto? – Quello che devi sapere sul monouso compostabile e il riciclaggio".
To apply to the Open Call Sustainable Views, please download the PDF available on the following link:
Guidelines to Open Call Sustainable Views – ENGLISH
You can also access this website for further information.
The accommodations and conditions
The selected artists will stay in a private room in a shared apartment with a fully equipped kitchen, large dining and meeting table, lounge, two toilets with shower, washing machine and internet. The artist will not be required to pay for his/her stay but will have to consider expenses with food and other daily activities.
 ________________________________________________________________________________________