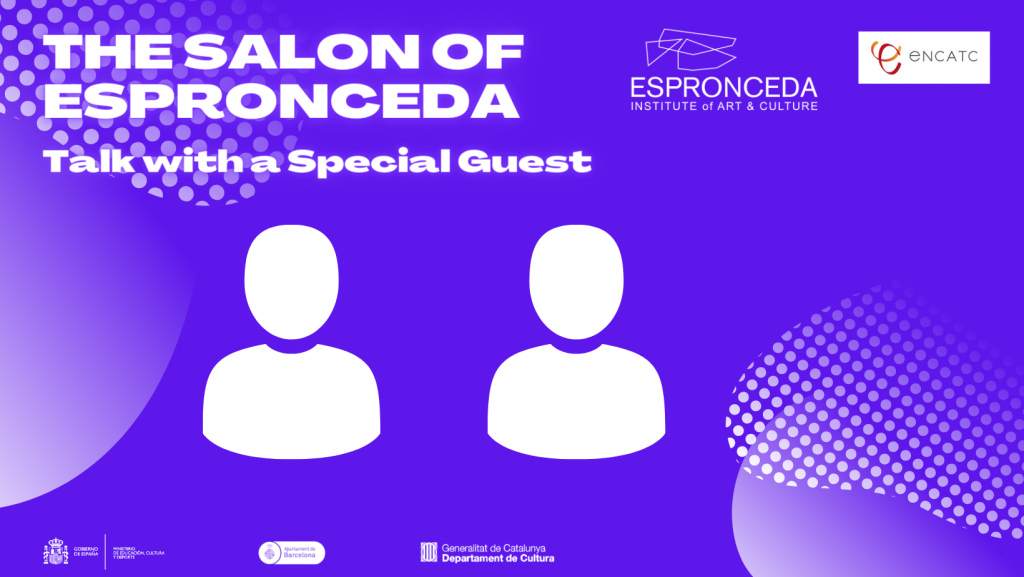 The Salon of Espronceda –Talk with a Special Guest project arises from the need to connect people in the fields of art, culture, literature education, science, politics, in a difficult period of movement, of moving. The pandemic and Covid has pushed us to a profound reflection on how to be together even if distant, on how to continue to dialogue together even if distant. Hence the idea of ​​creating the Espronceda salon, a corner dedicated each time to a Special Guest, to dialogue together on art, culture, politics, economy, and more, always in connection with art. The show is open to young people, and experts with years of experience to also compare the different generations, exploring together different themes from different points of view.
The main objective is also to connect the local community with the International community with a vision of the best contemporary art practice in the world across cultures and countries. The Salon will also be dedicated to the presentation of books, music, a literary moment that combines with the beauty of the visual arts. In this way, we try to connect people and countries, in dealing on different topics, and maybe creating new collaborations or networking.
The different Special Guests will be artists, curators, culture managers, writers, poets, from different countries, different ages and different istitutions. One session it will be dedicated to the young generation with their coming new projects in different fields and from our partners and collaborators. The project will be organized with a hybrid form, from virtual and onsite in Barcelona at ESPRONCEDA – Institute of Art & Culture. The topics will cover: social change, culture diplomacy, the role of the artist, artist residency, poetry and literature, education, sustainability, science, social justice, education and more.
The Salon of Espronceda has received the ENCATC Label (European Network on Cultural Management and Policy)
Responsible and creator of the project Savina Tarsitano, artist and co-founder of Espronceda.
For more information click on the links below

with French cultural entrepreneurs 
Alexandra

Christev and Vladimir de Vaumas – founders of  Artists In Residence Television – AIRTV 
with Sachiko Iwase –
Gallery Director at nca | nichido contemporary art, Tokyo, and galerie nichido Taipei

and Kazuya Sakamoto  -artist/painter
The artists from Asia and Europe joined together to reflect and to explore the best sustainable and creative solutions for villages and population with a comparative research in villages based in 
Europe and Asia. The founders of the project will research on the impact of contemporary art on the sustainable development of villages and on the role of the artists on the process of change, dialogue with the local community for creative and sustainable solutions.