Espronceda
OUR ORGANIZATION
ESPRONCEDA – Institute of Art & Culture, powered by Lemongrass Communications S.L., was founded in 2013 to create an innovative platform for artistic and cultural research that could produce social impact and social change in society.
The project is a research and creation platform for contemporary and new media arts, science, education, and cultural dissemination. Its mission is to promote innovative and creative thinking through artistic research and innovation, with the aim of shaping our understanding of the world and enriching the quality of life with new insights toward a more sustainable and responsible transformation.
The organization promotes residency and artistic research programs in the field of both new media art, science, and visual art, offering a multidisciplinary environment that stimulates dialogue between the art world, public institutions, and business.
Espronceda is open to the local and international community by offering various types of events and initiatives such as art exhibitions, workshops, conferences, and open calls aimed at analyzing important issues of our contemporary society.
The methodology is based on a multidisciplinary and interdisciplinary approach that encompasses the new advanced technologies, visual and performing arts and is aimed to create a new ecosocial imagination for society without distinction of race, gender, and background.
For us, artistic research and creativity can be engines of awareness and change, helping people to imagine new balanced, and sustainable futures.
PROGRAMS
NEW MEDIA ART AND SCIENCE
IMMENSIVA is an international platform created by Espronceda for artists and creatives working with advanced technologies such as VR, AR, AI, sensors, and many others. The project has created a different collaboration with international Universities, Art centers, R&D institutions, International Galleries, Foundations, and Digital Festivals; in order to explore, through art residencies, new future fields of innovation and to research the potential of technology and science related to important topics on our society. https://www.immensiva.com/
VISUAL ART PRIZES
Over the years Espronceda has created an international, local, and European network, and it has become a partner of different art awards. Specifically, each award offers the artists a research and production grant and a final exhibition. The awards are accompanied by panel discussions and guided tours to open the exhibition and show the research developed both to the local and international public. Below is a list of some of our awards: Arte Laguna Prize, Venice, ARBA-ESA – Espronceda Prize, Swab – Espronceda Prize, Barcelona, Royal College of Art London – Espronceda Prize, Rome University of Fine Arts – Rufa, Roma, Vera Brant Prize, Brasil, Nectar-Espronceda ArtPrize… https://www.espronceda.net/es/art-prizes/
SUSTAINABILITY
Through its work over the years, Espronceda has been committed to promoting sustainable development, by collaborating with artistic, cultural, and creative institutions worldwide to explore, investigate and disseminate art as a tool for social and environmental change. We believe there is a need to change our approach by redefining our position in the world, overcoming the current anthropocentric model, and rewriting our future in an ecocentric and balanced way. Artistic research assumes an important educational role in raising awareness, informing and educating citizens about current issues, and helping them to imagine creative solutions and effective alternatives to address the current ecological and systemic crisis. For this reason, in recent years Espronceda has organized different activities such as projects, exhibitions, seminars, artist residencies, and civic engagement actions that promote the topic of sustainability in its ecological and social dimensions.
SOCIAL CHANGE, EDUCATION
At Espronceda we believe in the importance of the dialogue between cultures, for this reason, part of our activities are dedicated to the importance of art for social and sustainable change and for social integration and inclusion.
With the collaboration with the Third Paradise of Michelangelo Pistoletto and the international coordinator of Kids Guernica, we have collaborated on more than 100 workshops with more than 2000 young people and children around the world. In particular, our main targets are the schools and the local citizens of the countries we collaborate with. The aim is to engage them, through art, and empower them to create a sensitive and active community to promote the importance of positive social and civic change both locally and internationally. https://www.espronceda.net/social-change-education/
ART EXHIBITIONS
The organizational model of Espronceda provides not only an artist's residence but also the organization of a final exhibition to allow the artists to show their work research. We also host exhibitions in collaboration with our partners, outside of the artist's residences. The exhibitions allow us to open up to the city and position ourselves in the contemporary international cultural and artistic scene, showing the research and achievements of the artists involved in order to promote them.
Over the last few years, we have produced approximately 130 exhibitions. https://www.espronceda.net/events/
RESIDENCY PROGRAM FOR ARTISTS
The artist residencies include both artists from some of the awards (mentioned above) and artists from the Open Calls that Espronceda organizes, which may be related to European or national and local projects. From 2013 to date, some 250 artists have been hosted, all with a research and production grant. https://www.espronceda.net/artists/
CONFERENCES, SYMPOSIUM, and WORKSHOPS
Espronceda's program of activities is also characterized by symposia and conferences, attended by national and international experts in the field with the aim of analyzing different topics related to the relationship between contemporary art, culture, education, society, innovation, and research.
The organization also offers workshops for the Barcelona and international community, ensuring a strong relationship with our audience and making Espronceda an educational space for all ages and interests. From 2013 to 2020 our organization has organized, on average, 60 cultural events, through an interdisciplinary approach to social, innovation, and artistic topics. https://www.espronceda.net/category/workshops/.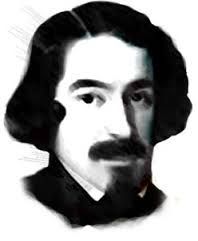 "I only want
for wealth
the beauty
with no rival."
José de Espronceda
The space
The space features:
• Painting studios – private and shared
• Sculpture studio
• Gallery space
• Visual art studio
• Sound studio
• Multimedia studio
• Yoga, dance & mediation space
• Modern kitchen facilities for up to 20 people
• Accommodation for up to 5 artists