Swab
In each edition, SWAB Barcelona rewards its participants for their contribution to emerging talent and contemporary art. This 2020, despite the fact that the fair will take place virtually, it will continue to award the Espronceda residency award with an artistic stay at its facilities in Barcelona; the DKV for the best Spanish artist, the MANGO for the best emerging artist and the Diezy7 Collection drawing, whose award-winning work is selected by a jury made up of contemporary art curators and critics. Mor information about SWAB here.
The winners of ESPRONCEDA/SWAB 1st EDITION AWARD 2020 are: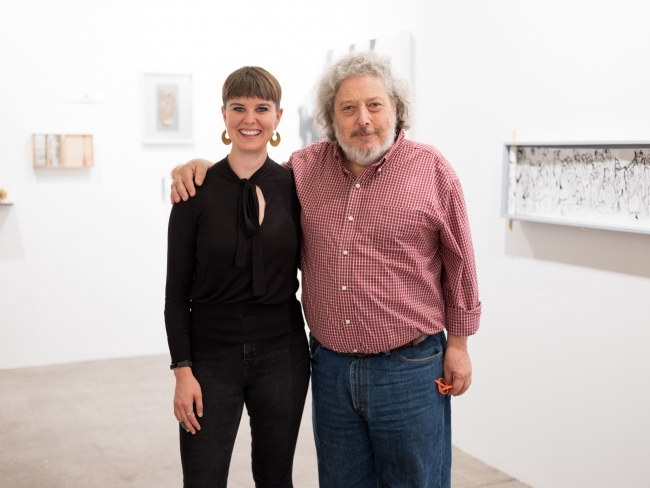 Members of the Jury for the 1nd edition: Savina Tarsitano, Holger Sprengel, Henrik Sprengel, Maribel Navarro Cortes and Joan Abelló
For the 2nd edition we are happy to announce a new member of the Jury: Milo de Pietro Desmond
Paula Cortazar (Monterrey, Mexico, 1991)
Luke Kelsey (Wales, UK, 1985)
We are pleased to present the exhibition of Paula Cortazar (Monterrey, Mexico, 1991) and Luke Kelsey (Wales, UK, 1985), winners of the second edition of the SWAB / ESPRONCEDA Art Prize. The artists made their stay in Espronceda at the end of this summer and the work on display is the result of their artistic residency.
Cortazar and Kelsey's exhibition establishes a joint narrative based on the figure of the line. Present in the strokes of both artists, in this exhibition the pictorial and sculptural lines converge between their creations. Although both their work is characterized by the use of drawing as the basis for their work, in Cortazar's case the artist is mainly based on the search for her own drawing in nature and develops her sculptures as three-dimensional or volumetric sketches. Through observation and taking inspiration from landscapes, she patiently creates her stone pieces. The element chosen for her residence in Espronceda has been alabaster —since there is a long tradition of this material in our country— which has given her sculptures different shades: from white to ochre, through more pink tones. Cortazar works each fragment manually, intervening the stone minimally to maintain part of the modeling that nature itself created and thus preserve the traces of each one of these stones.
Kelsey's work is part of a series of paintings in which the artist investigates essentiality through form and color. His work is based on a previous commitment to drawing, central to exploring the different compositions that he brings to his canvases. The result is a series of paintings featuring basic colors, pure and harmonic forms, and a language that refers us to the immediacy of symbols or signs. With his abstract brushstrokes, the British painter wanted to make an art focused on the use of light and the line to captivate the viewer's emotions.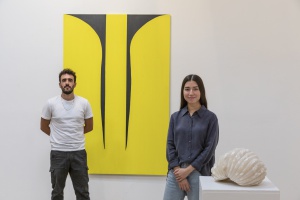 Charlotte Klobassa (Zeller van Almsick Gallery), Alexandra Barth (Photoport Gallery) & Santiago Paredes (Moira Galería)
Jury: Holger Sprengel, Savina Tarsitano, Henrik Sprengel, Maribel Navarro Cortes, Joan Abello, Milode Prieto Desmond and Contemporary Art Magazine