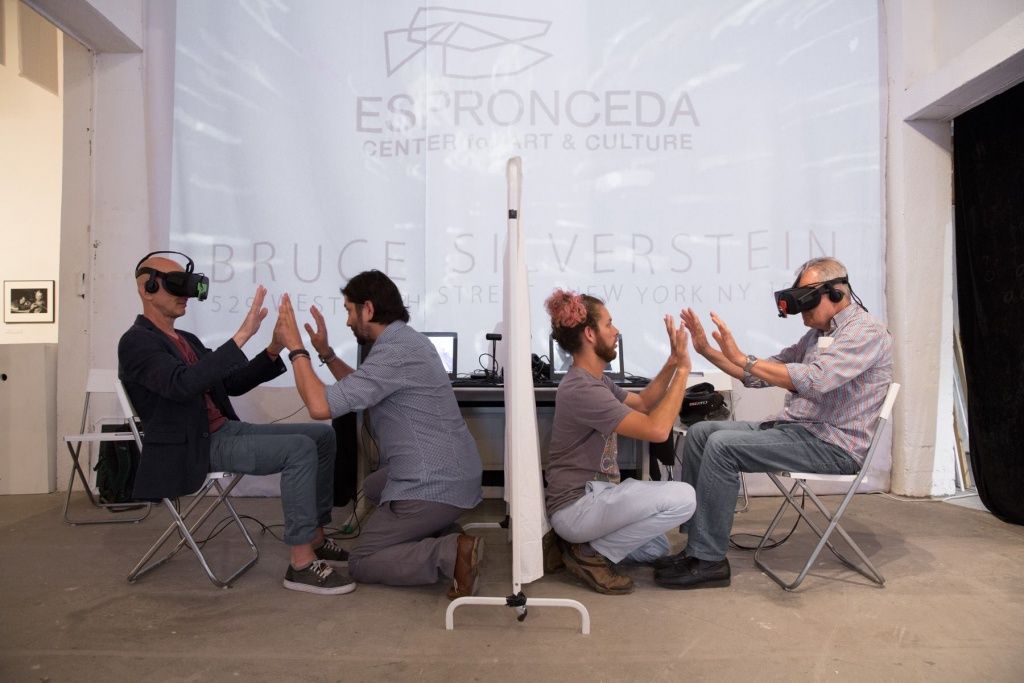 Art is our future for building a better society.
We believe in the power of Art and its connection with science and technology. 

I

nnovation doesn't just come from equations, mathematics or some scientific formula but it comes from a human place. Innovation in the sciences is always linked in some way, either directly or indirectly, to a human experience. And human experiences happen through engaging with the arts and creation – playing or listening music, discovering an art piece, taking a photography, ect.
Art helps you see things in a less unnatural space. Our economy is built upon convergent thinkers, people that execute things, get them done. But artists and designers are divergent thinkers: they expand the horizon of possibilities, they are visionary. Superior innovation comes from bringing divergents (artists and designers) and convergents (science and engineering) together.
All society needs to be involved in the process of (open) innovation.  
Therefore we believe in the philosophy of the 
STARTS program
, which tries to connect innovation at the core of Science, Technology and ARTS.. Art is a
catalyst for innovative change in research, business, economy, politics and society.
IMMENSIVA is an international platform for new digital platforms, focusing on VR, AR and MR, in cooperation with Espronceda – Institute for Art & Culture
AI4Future is a Creative Europe's project which involves three different European countries: Italy, Spain and Netherlands. It aims at enhancing the understanding and dissemination of A.I. related technologies for the active and creative participation of young activists to the European cultural scene, allowing them to work with artists for a joint creation of a new urban community awareness.
The A.I. approach allows the access and the interpretation of data to better understand both how this new technologies works and to discover new aspects of community societal mechanisms. The new generations will have a fundamental role in this change as they are maturing and growing in the progress of the technological revolution.
The main topic of collaboration between young activists and artists will be the "mobility", considered in different meanings and different interpretations developed thanks to a dialogue between the partners. The meanings of mobility that emerged are: mental mobility, pandemic fatigue; social economical, and political mobility; virtual, interactive mobility, in which A.I. is not just a tool. Young activists, artists and policy makers will have the opportunity to deal with international meetings, workshops and artists residencies.
Once a year, Espronceda gives the IMMENSIVA prize to selected artists who are invited for a 2-4 weeks residency in Barcelona to create art with cutting edge technologies, like VR, AI, AR and more.
The selection is done by an international jury.  Artists apply through an open call or are proposed by the advisors/curators of Espronceda and Immensiva.
In the VR / AI artist residency, up to 12 artists will be working and collaborating together to create new artworks in a collaborative environment.
The Immensiva and Espronceda team supports heavily the artists with all possibilities. We will also connect with the local and regional ecosystem and invite high-key speakers, advisors and curators during the residency to offer an outstanding & sustainable experience.
The created artworks (as well as potentially individual artworks) will be presented in a closing event and following exhibition, open to the public.
In February 2020, the first VR / AI artist residency took place.
And Espronceda is proud that the first edition was the world-wide biggest VR residency so far!

Espronceda is one of the Co-Founders of the VR Art Academy. The purpose is to instruct artists how to expand their creative vision via VR/AR/MR Art, and to provide them with the technology and advise how to use it.