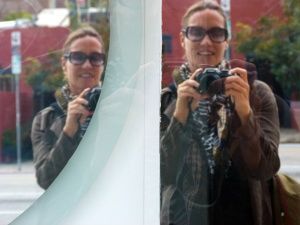 About the artist
Andrea Wilmsen is a German photographer currently living in Berlin and Barcelona. After studying sociology she worked for several years as a creative writer before she decided to dedicate herself completely to her photography work. 
Details of the everyday, the hidden and the overlooked are topics of her work. Structure and minimalism are recurring elements. By depicting the usual in an unusual way she questions the idea of perception with its conditions and subjectivity. Andrea's work has been shown internationally in solo and group exhibitions and was featured in art and architecture magazines.
Statement:
I see beauty and poetry in the ordinary and the unseen of the everyday. I´m inspired by exploring what´s around me, creating compositions out of little scenarios, objects and simple, unseen things – always in search of deeper layers of what appears in front of my eye. As I see reality as a interconnected whole, I often use abstraction and details, which represent the whole. My passion is routed in those individual moments, where reality seems to reveal an invisible world to me.