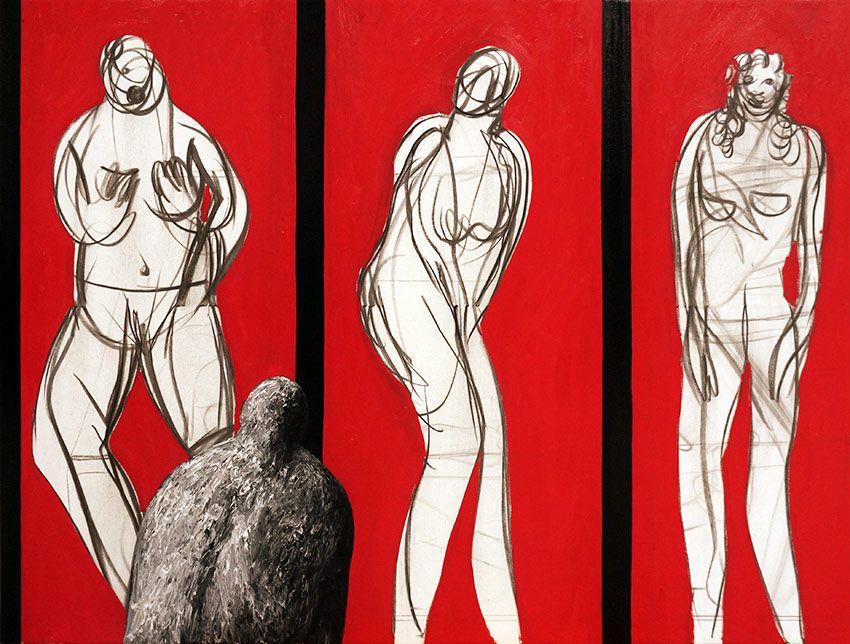 About the artist
Andrei Andreev graduated from the State Academy Art Lyceum in Saint Petersburg, Russia, the city where he was born. From 2007 till 2013 he studied in the Faculty of Graphic Art at the Saint Petersburg State Academic Institute of Painting and Architecture, and graduated with honours.
Andrei has won several national and international awards such as: Lexus New Art (Avrora Museum of Contemporary Art), ''Reviving the Classics'' (Academy of Arts), ''Vices'' (Avrora Fashion Week in Manege), participating in the Martini Art Weekend (''Red October'', Moscow), Student Art Fair (Artplay, Moscow) and ArtPark (factory of design ''Flacon'', Moscow).
His works can be found in several private collection in Russia, Estonia, Korea, USA, and China, as well as in the Stary Oskol Art Museum, and the National Museum of the republic of Tatarstan in Kazakhstan.