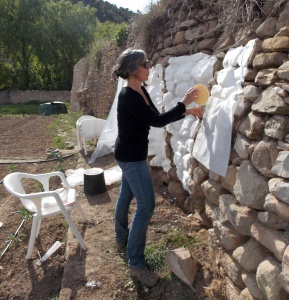 About the artist
facebook: Clara Rossy
instagram: clara_rossy
Clara Rossy Ramirez (Barcelona 1962)
Multidisciplinary artist. She studied Mural Painting in LLOTJA school, Fine Art in the University of Barcelona, fashion design in the IDEP school and interior design in DIAC school (all in Barcelona).
Her constant commitment to discovering new artistic techniques has lately brought her to develop a Sculptural-Engraving technique, which alternates and combines painting, paper sculpture, printing, and other artistic practices.
She is currently a member of the artistic group CUKS, active in the region of Catalonia.