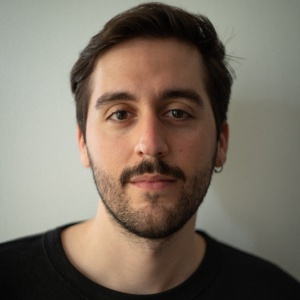 About the artist
I was born in Madrid but I have lived in Barcelona for years. I studied the degree in Cinematography at the School of Cinema and Audiovisuals of Catalonia (ESCAC) and I specialised in digital effects. After two years working in the sector, now I make my way with my own studio doing projects for film, advertising and video clips.
At the same time, I develop my work as a digital artist: still images made in 3D software and conceived under surreal premises and methods.
I address topics such as the procedures of the unconscious, semiotic games or the mechanisms of desire; Now in search of new formats, new forms of expression and of exploring the limits of language.