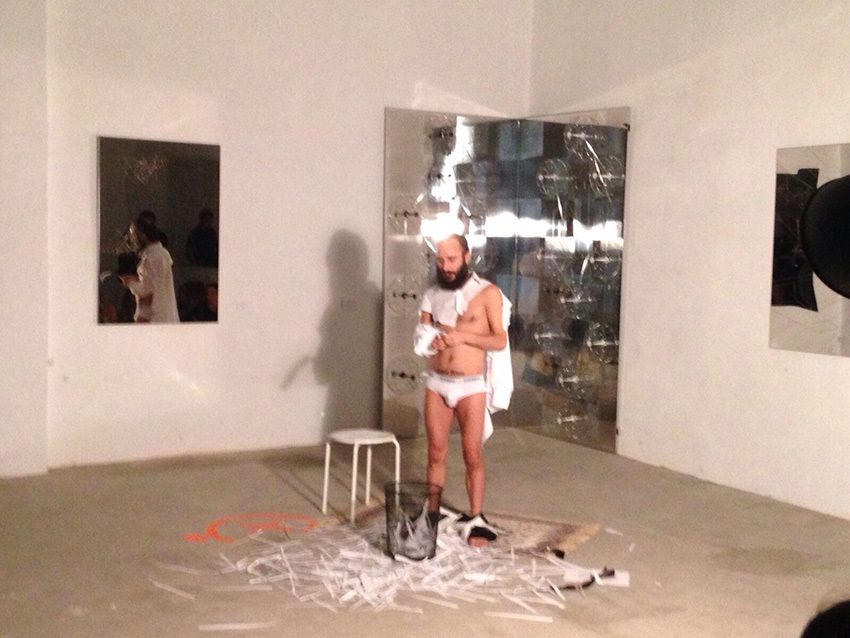 About the artist
Miguel Andres is a researcher, nihilistic, iconoclastic and thoughtful. 
I always felt attracted by arts, since childhood I always wanted to be an actor. Endly I studied advertising and I was an art director for several years in agencies of Madrid and Valencia. 
After 2008's crisis my life changed, like many others, and I started to find my way as an artist. Experimenting with various fields of visual arts to finally arrive to performance and video art. These now are the main focus of my work. Since then I have participated in several exhibitions and festivals nationally and internationally, as well as won several prizes and mentions. 
Statement
"I cannot imagine world without creation, investigation or reflexion. Art turns in core of my life, in safety valve of my emotion, personality, and intellect.

Human being and all your inherent things make up the backbone of my work. Awareness, behavior, emotions, personality, sexuality, human society, repression,  and fear are only few. Because I love all about man and worth be explored.

The first-person research is paramount in my creation, it is mixed with personal affair to become a self-enriching work. This is exactly what I ask to art: that enriches me, without another goal that satisfaction of do it."

Miguel Andres