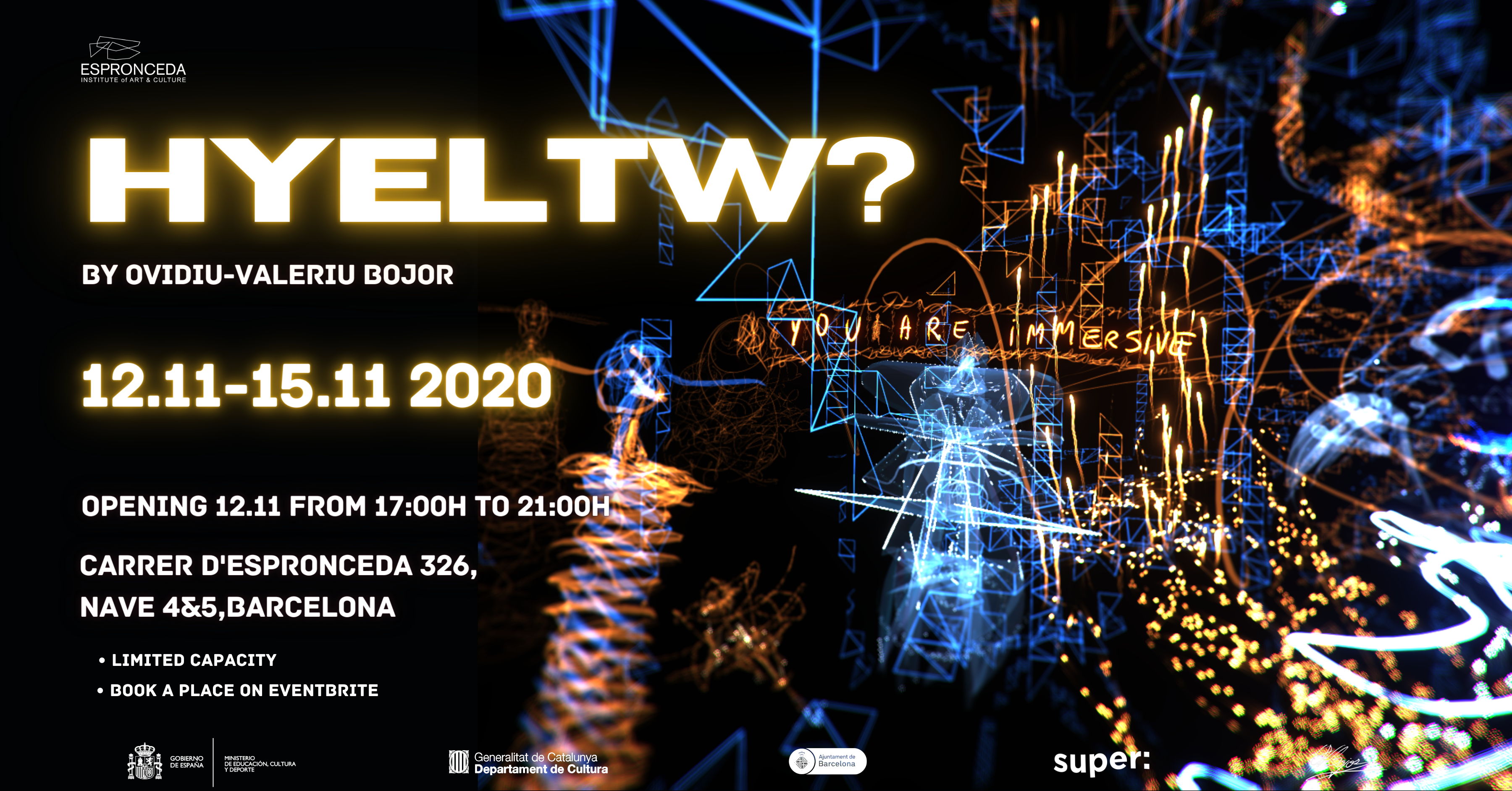 We are pleased to announce that "HYELTW?" by Ovidiu-Valeriu Bojor will take place at the ESPRONCEDA Institute of Art and Culture in Barcelona between 12-15 Nov, 2020. This event is an X-ray of Ovidiu-Valeriu Bojor's background.
Ovidiu-Valeriu Bojor is a multidisciplinary artist. His work is an exploration about how the art takes shape and how it shapes the world. For him it is fundamental that the public is more than a spectator. He questions the way art takes shape by investigating mediums and by adding the audience as a complement and a component of the artistic act. His work is about breaking boundaries, about overcoming the audience-artist dualism, about collective spirit. The goal of his work is to offer to people new experiences, new perspectives, to open new synapses, to touch deep thoughts and feelings. One of his main interests is about the connection between the spiritual and the physical world and how art can provide a deep self experience for the audience.
The exhibition will contain several collections of works, made between the years 2016-2020 that include various forms of art. From paintings to video projections and VR art.
This event aims to be more than an exhibition, the goal is to offer the public a unique experience.
This exhibition talks about
diversity,
investigation,
exploration,
creativity,
education,
collaboration,
spirituality,
unknown,
past,
present,
future.
We are waiting for you on November 12, 2020 at 5:00 p.m. at the opening! See you soon!
LIMITED CAPACITY
BOOK A PLACE ON EVENTBRITE – https://www.eventbrite.com/e/hyeltw-by-ovidiu-valeriu-bojor-tickets-128364257951