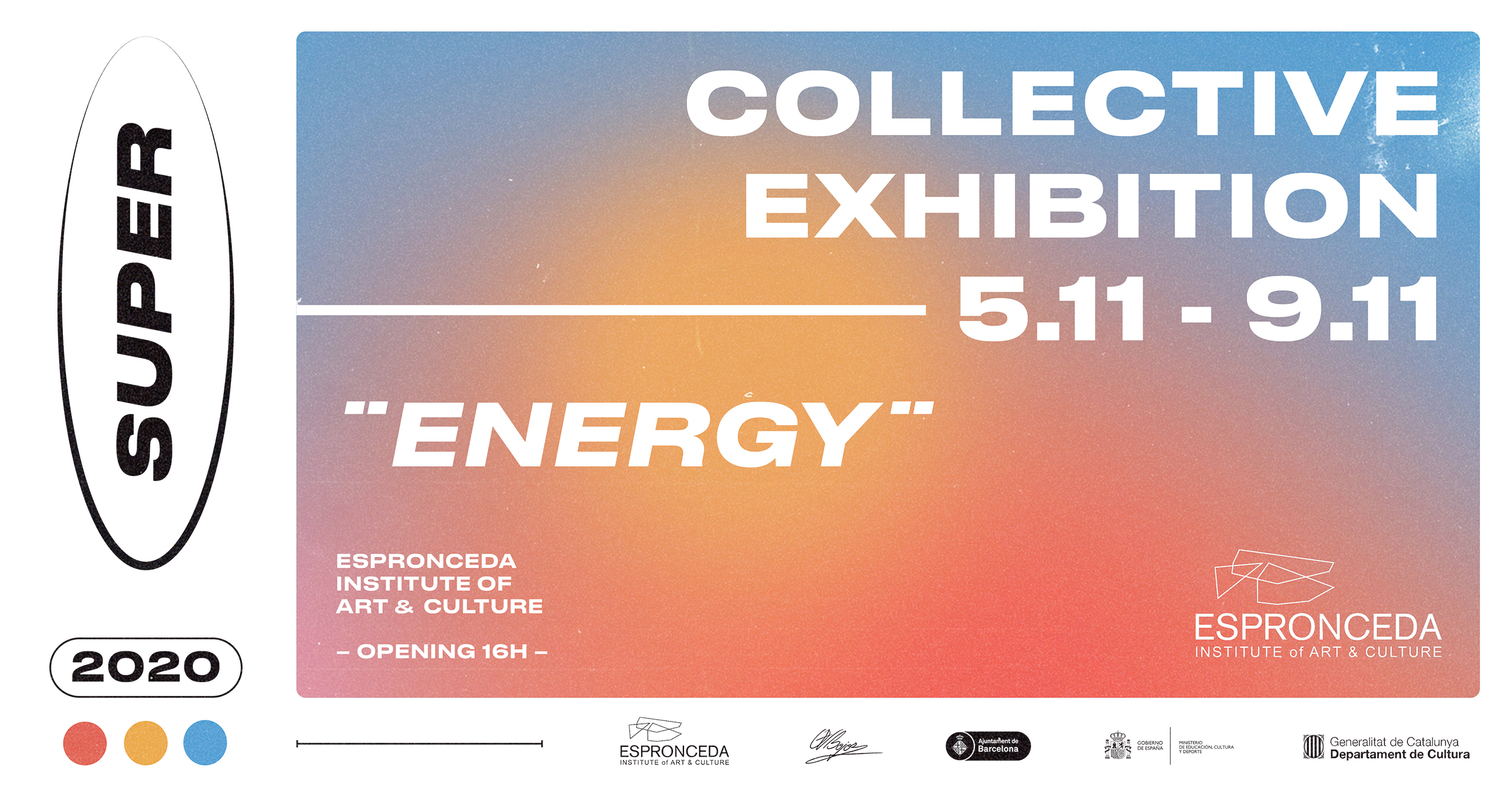 We invite you to discover "Super" Project.
WHAT IS SUPER ?
A collective exhibition based on participation and collaboration.
For this edition, the topic is "Energy" : a theme free of interpretation and medium (illustration, painting, photography, digital art, performance …)
WHAT IS THE EVENT ?

Collective exhibition around the theme "Energy".

Interactive experiments

A Virtual Gallery to discover online but also in Virtual Reality at Espronceda Institute of Art and Culture

Performance

Installation

DJ set
WHEN ?
From 5 to 9 of November 2020
WHERE ?
Espronceda Institute of Art & Culture , Barcelona
Open to the public, limited capacity
instagram.com/super__corp