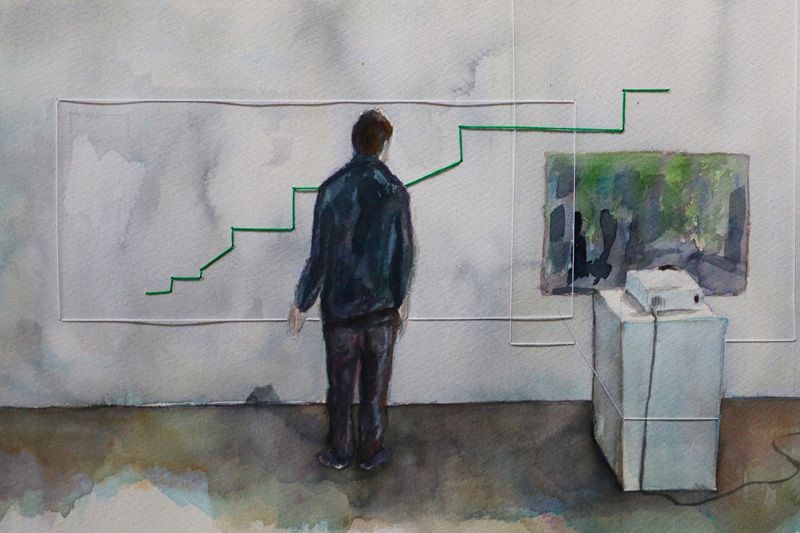 Sobre el Artista
Christophe Constantin was born in Montreux (Switzerland) in 1987. He obtained the Bachelor of Arts at the ECAV (Ecole cantonale d'Art du Valais) in 2013. Later he moved in Rome to attend master degree at RUFA (Roma University of Fine Art). In 2016 he graduate in ssculpture He lives and work in Rome.
In 2014 he participated at the Biennale of Viterbo, and in various collective exhibitions, as "renta per ricominciare" at the gallery La Nuova Pesa. In 2015 he exhibited his main solo exhibition: "Il Nostro Tempo" curated by Giovanni Damiani at the Space Menexa. He has been selected to the Art Nou festival for emerging artist in Barcelona
Christophe is an emerging artist working on painting, installation, sculpture, photograph in connection always with the concept of "imagine" of our life as he defines "The screen of Narcis".