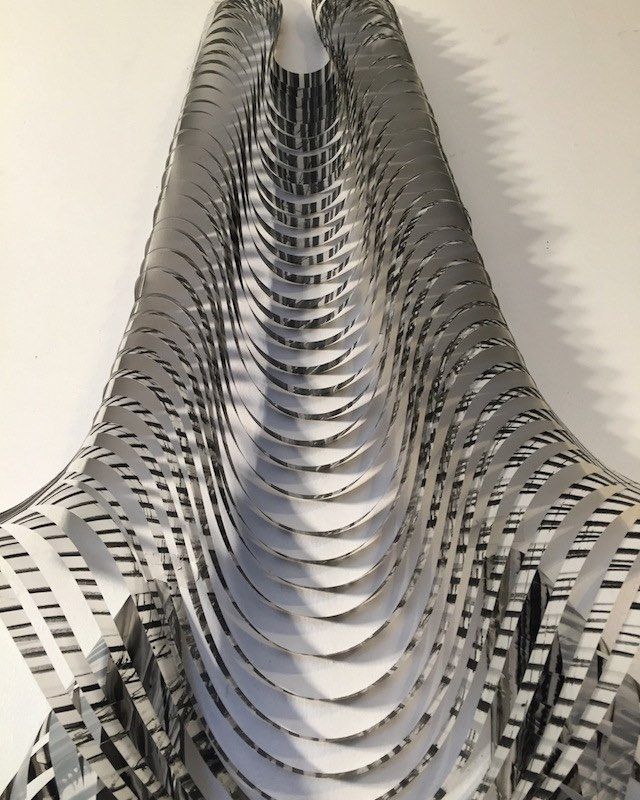 About the artist
Jaanika Peerna is an Estonian-born artist living and working primarily in New York since 1998 as well as in Berlin and Tallinn. Her work encompasses drawing, video, installation and performance, often dealing with the theme of transitions in light, air, water and other natural phenomena. She is often involved in collaborative projects working with dancers and musicians.
She has exhibited her work extensively in the entire New York metropolitan area as well as in Berlin, Paris, Tallinn, Helsinki, Venice, Moscow, Dubai, Sydney, and Cologne. Her work is in numerous private collections in the US and Europe and has been acquired by Fonds National d'Art Contemporain, Paris.
Her work is represented in the United States by ARC Fine Art in Connecticut, and Galerie Ulf Larsson in Cologne. She is a member artist at Artist Pension Trust and was awarded the FID Grand Prize in 2016 for her work in drawing.
"I make drawings, and installations. My elements are line and light; my materials are pencils, vellum and the movement of my body. I am a vessel gathering subtle and rapturous processes in nature, using the experiences and impulses to make my work. I record mist turning into water. I let wind move my body so that it leaves traces on paper. I swim through thousands of layers of gray air and mark each one down. Most of my work is born in the solitude of my studio. Sometimes public performances with musicians and dancers draw me out from the safe silence of my space and expand my drawing practice. I am interested in the never-ending process of becoming with no story, no beginning, no end—just the current moment in flux."

JAANIKA PEERNA