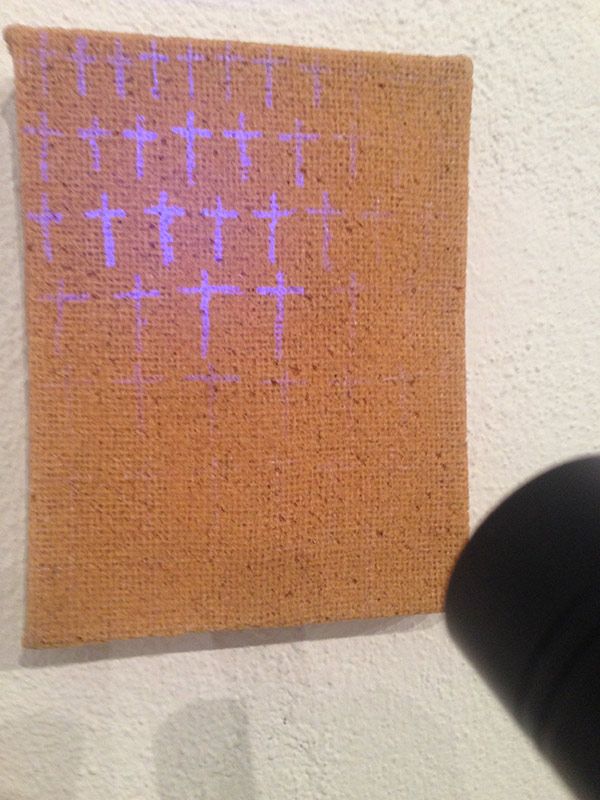 About the artist
http://www.karmelobermejo.com/
Karmelo Bermejo (1979, Málaga). Bermejo seeks to reveal the value systems, whether religious, commercial or of prestige, that influence the various structures sustaining the world. He questions conventionalism, the rules shaping commercial art practices and the role of the entire art production and sales system as generators of value.
Solo exhibitions include Óleo, KaBe Contemporary, Miami; . (a full stop), Maisterravalbuena, Madrid (both 2013); MARCO Museo de Arte Contemporáneo, Vigo (2011); The Grand Finale, Maisterravalbuena, Madrid, Spain (2010); and Torre de Ariz, Basauri, Spain (2009). Group exhibitions include the Yokohama Triennial, Japan (2014); Pobre artista rico. El valor estético en transacción, Casa del Lago, Mexico (2012); Tropicalia Negra, Museo El Eco, Mexico (2013); Critical Fetishes, Residues of general economy, Museum of Mexico City, Mexico (2011); 29th Biennial of Graphic Arts, Ljubljana, Slovenia (2011); Re: Thinking Trade, Liverpool Biennial, Liverpool, UK (2010) and No future, Bloomberg Space, London, UK (2007).
Bermejo's work is held in collections throughout Spain, Mallorca and Tenerife. He lives and works in San Sebastian, Spain.