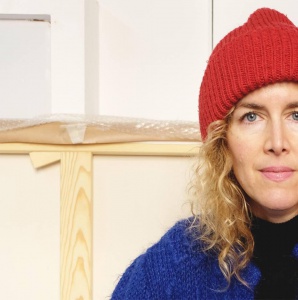 About the artist
facebook: Mirthe Blussé
instagram: mirtheblusse
Mirthe Blussé graduated from the Royal Academy of Arts in The Hague in 2007 and works as an abstract artist, both independently and commission-based. She lives between Amsterdam and Barcelona since 2014. 
She is fascinated by gesture as a form of emotional expression, working interdisciplinary in painting, drawing, printing, collaging and artistic performance. 
Her visual language balances a strong, minimal composition with a spontaneous, gestural and intuitive touch: 
– the gestural versus the controlled
– the subtle versus the straightforward
She has exposed in Tokyo, Amsterdam, New York, Bologna, Barcelona, Luxemburg and The Hague.
She is the founder and co-organizer of monthly artist talks ABSTRACT TALK.