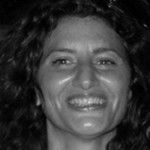 Savina Tarsitano
savina@espronceda.net
Savina Tarsitano (Co-Founder) is an artist from Calabria, Italy, who lives and works between Italy, Belgium and Martinique, Caribbean island. Her research hinges on the concept of "landing-place". She has spent creative periods in "theme-sites" like islands, abbeys, castles all over the world. She is member of the European Cultural Parliament, ambassador of the Rebirth project of Michelangelo Pistoletto and founder of the project "Creativity in Motion" for a social integration through art. Savina is partner of espronceda and in charge of developing the activity programs, the European partnerships as well as curator relations.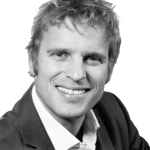 Henrik Sprengel
henrik@espronceda.net
Dr. Henrik Sprengel (Co-Founder) is a serial entrepreur with experience with converting ideas into real businesses, since a decade. Based in Barcelona he feels truly European. His conviction that the EARTH without art would be "EH" makes him a strong believer in art & culture and in espronceda.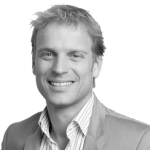 Holger Sprengel
holger@espronceda.net
Dr. Holger Sprengel (Co-Founder) is an art lover. He holds an MBA and  PhD in Law. Holger is Managing Director in Nurogames and Nuromedia and attracted by the idea of STARTS and believes that artists can trigger innovation.  With many companies founded both in the digital and bricks&mortar sector he believes that that art and culture is to make the earth a better place. He advises Espronceda in various aspects.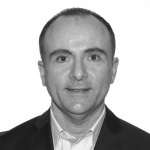 Alejandro Martín
alejandro@espronceda.net
Alejandro Martín, (Head of Innovation and EU Projects) is an i
ndependent curator, art collector, artist, scientist, business executive and philantropist. He is cooperating with Espronceda since 2015 as curator and strategic advisor for international development and cooperation with major Art Institutions and Universities. Developing programmes of inter-disciplinarity of Arts, Science, Technology and Entrepreneurship: ACT UTOPIA LAB and now managing the cooperation of Espronceda in the Consortium of project Mindspaces/ STARTS lighthouse pilots, Horizon2020. European Commission. 
Alejandro believes strongly in the transformative power of Art and Humanism on the technological development, knowledge creation and social wellbeing.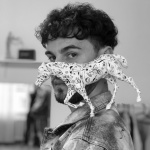 Ovidiu-Valeriu Bojor
ovidiu@espronceda.net
Ovidiu-Valeriu Bojor is a multidisciplinary artist. His work is focused on the research about how the art takes shape and how it shapes the world. He is interested about the nowdays tools that helps the artist to create and about how people interact with the art. The goal of his work is to offer to the people new experiences, new perspectives, to open new synapses, to touch deep thoughts and feelings. One of his main interests is about the connection between the spiritual and the physical world and how art can offer a deep self experience for the audience. Over time he has collaborated with designers, photographers and other artists to create these experiences for people, either aesthetic or functional. Whether it is paintings, sculptures, design objects or digital art, his works all have the same purpose: to be more than a work of art, to be an experience.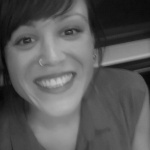 Alessia Gervasone
alessia@espronceda.net
Alessia Gervasone is a researcher, project manager, and curator.
Art is her passion, as a wonderful global language to create, find, and express new different ethics.
She believes in dialogue and in the interconnection aimed at exploring new artistic and creative frontiers through different mediums.
Sustainability and Human rights are her values. Graduated cum laude in Communication and Valorization of contemporary artistic heritage and with a course in entrepreneurship in the cultural and creative industry sector. She has collaborated with different museums, cultural and university institutions, always working in the arts organization and production. She was a teaching assistant in New Media Art at the Academy of Fine Arts in Turin and worked in a research center dealing with new technology, cinema, and education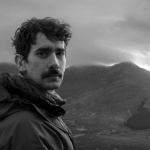 Vitor Schietti
vitor@espronceda.net
Vitor Schietti (Cultural Manager) dedicated himself to photography for over ten years in Brazil. After several solo and collective exhibits and a few awards, Schietti was looking for wider horizons in the art market. He came to Barcelona in 2017 where he met Holger Sprengel and the amazing Espronceda. From the background of running a photo studio in Brasilia he accepted the challenge of taking over the management of an Institute of Art and Cultural, where he currently works and contributes to a network of artists, curators and art admirers in the vibrant capital of Catalonia.
Maria Mantzakou
maria@espronceda.net
Maria Mantzakou (Project Manager) After working several years as content and coordinator manager for virtual and museological projects,  currently manages the artistic projects of Espronceda Center for Art & Culture. She is leading the selection of resident artists giving support to the residencies  and collaborating with the staff and curators, as well as preparing the expos.

Gabriel Muñoz Moreno
gabriel@espronceda.net
As a technology advocate, architect, urban planner, and entrepreneur, Gabriel graduated with distinction at Harvard University in his Masters in Energy & Environments, laureated with the best thesis. He is now the Director of LAIA Lab at New York where design is mixed with biodiversity to create holistic infrastructure solutions and socioeconomic opportunities, captured in novel built environments. Gabriel has presented in venues such as the UN-Habitat III. His achievements include the Jacques Rougerie Foundation Laureate, ARCH+ Planetary Urbanism Award, Real Colegio Complutense Harvard Fellow, and Casa de Velazquez.
Clara Bellido
Clara Bellido (PR Manager). As managing director of a PR agency (LemonGrass Communications), she has extensive experience in communication campaigns for clients from different sectors, at a local, national and international level. She currently coordinates the communication and PR of the exhibitions and events of Espronceda Center for Art & Culture.
c.bellido@lg-media.es
Gunnar Sprengel
Project Manager