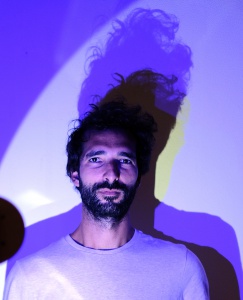 Massimiliano Moro
https://massimilianomoro.com/
Massimiliano Moro. Born in Cittadella (Italy) in 1986 and currently lives and works between Lugano (Switzerland) and Barcelona (Spain). In his artistic practice, he seeks to create new equilibriums between light and architecture through the practices of design and Sculpture. Its interdisciplinary methodology results in interventions that modify the perception of space.
In 2006, he began his artistic training at La Escola Massana, where he studied Sculpture and later graduated in Art and Design. At the European Institute of Design in Barcelona, he obtained the Master IED in Architectural Lighting, where he currently teaches Light Art. During his student years, he collaborated with the international artist Tom Carr, participating in creating the TCTeamwork group with which he made several exhibitions (Centro Huarte en Navarra, Centre Cultural El Carme en Badalona, Museu de Tortosa, among others).
Since 2015, he has been working independently carrying out exhibitions throughout Europe and North Africa (Palermo, Milan, Rome, Lugano, Barcelona, Algiers…). He has also collaborated in numerous projects such as Circolo Turba, Artificio and LlumBCN, and his works are part of various private collections. In 2017 he was elected "Emergent light designer of the year" for the LIT Award.