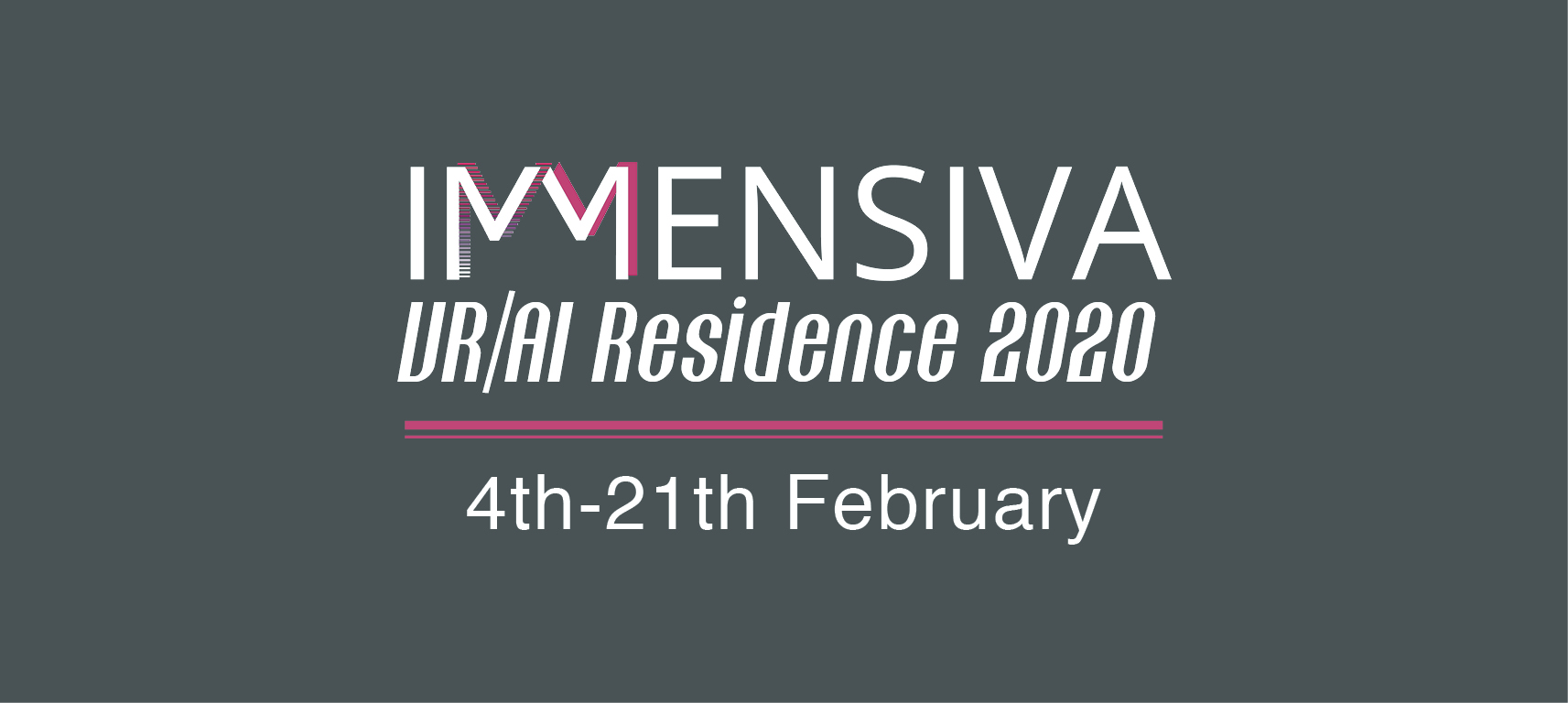 Program of the VR/AI Residence 2020:
FEBRUARY
4th, Tuesday: 18h>>21h. Inaugural Talk (by invitation only)
5th, Wednesday: 10h>>14h. Kick-off Workshop. Fundació Epica.
6th, Thursday: 17>>19h. Hangar Open Day 17-19h (free visit)
7th, Friday: 11>>20h free visit during open hours. CCCB. Gameplay exhibition.
10th, Monday: 18h. Talk by Maria Almena. Kinetika.
11th, Tuesday: 16h>>19h. Workshop VR projects. Nuromedia
12th, Wednesday: 11h. Visit Fab Lab. IAAC.
13th Thursday: 16h>>19h. Workshop AI. Integration in Art projects.
14th Friday: 19h>>23h free visit during festival hours. Festival LLUM.
18th Tuesday: hour to be defined. Visit to the exhibition Poetic AI. IDEAL, Digital Art Centre
21st Friday: 15h>>18h Presentation prototypes. 19h>>21h30 Exhibition Opening.
Curators:
Camille Baker, from UCA,  Santeri Soumien from Helsinki XR Centre and  Ulrich Schrauth, from VHRAM Festival.
Artists:
Shivani Hassard, Clarice Hilton, Uwe Brunner, Cenk Guzelis, Chiara Passa, Kris Pilcher, Lauren Moffatt, 
Luis R. Ruiz, Jose Carlos Florez, Joan Soler Adillon and Bettina Katja Lange.