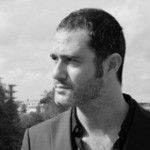 Elia Sabato
elia@espronceda.net
Elia Sabato (Co-Founder) is an artist from Lecce, Italy, and cofounder of Espronceda. He moved to Barcelona to have – in addition to Rome – another base of his creativity. He also designed the encontArte studio place and coordinates the artistic issues of Espronceda.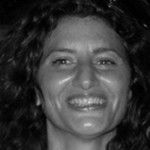 Savina Tarsitano
savina@espronceda.net
Savina Tarsitano (Co-Founder) is an artist from Calabria, Italy, who lives and works between Italy, Belgium and Martinique, Caribbean island. Her research hinges on the concept of "landing-place". She has spent creative periods in "theme-sites" like islands, abbeys, castles all over the world. She is member of the European Cultural Parliament, ambassador of the Rebirth project of Michelangelo Pistoletto and founder of the project "Creativity in Motion" for a social integration through art. Savina is partner of espronceda and in charge of developing the activity programs, the European partnerships as well as curator relations.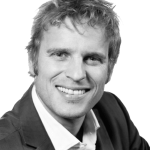 Henrik Sprengel
henrik@espronceda.net
Dr. Henrik Sprengel (Co-Founder) is a serial entrepreur with experience with converting ideas into real businesses, since a decade. Based in Barcelona he feels truly European. His conviction that the EARTH without art would be "EH" makes him a strong believer in art & culture and in espronceda.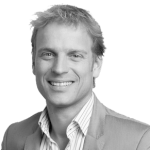 Holger Sprengel
holger@espronceda.net
Dr. Holger Sprengel (Co-Founder) is an art lover. He moved to Barcelona, the city he loved, in 2006, and holds an MBA, PhD in Law. Holger is responsible for corporate- and private partnerships as well as financing issues. With >15 businesses founded both in the digital and bricks&mortar sector he engages in espronceda being positive that art and culture is to make the earth a better place.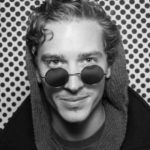 Vladimir de Vaumas
vladimir@espronceda.net
Vladimir de Vaumas (Cultural Manager) Ensuing his Art Market bachelor at the EAC School (École des métiers de l'Art et de la Culture), Vladimir worked for international galleries in Paris, such as the Morizio Nobile gallery or the Cabinet des Curieux. He also worked as a journalist, and collaborated with Art Media Agency, one of the largest press relay for the art market in Paris, and Expertisez.com first website in private expertise. Currently working for Espronceda, engaging with contemporary art, Vladimir manages the art center's relation with artists in residency and is in charge of all practical aspects of exhibitions. Particularly interested in photography and paintings since his young age, Vladimir aims to promote art through education.