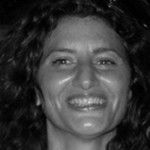 Savina Tarsitano
savina@espronceda.net
Savina Tarsitano (Co-Founder) is an artist from Calabria, Italy, who lives and works between Italy, Belgium and Martinique, Caribbean island. Her research hinges on the concept of "landing-place". She has spent creative periods in "theme-sites" like islands, abbeys, castles all over the world. She is member of the European Cultural Parliament, ambassador of the Rebirth project of Michelangelo Pistoletto and founder of the project "Creativity in Motion" for a social integration through art. Savina is partner of espronceda and in charge of developing the activity programs, the European partnerships as well as curator relations.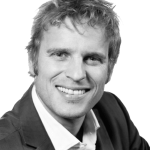 Henrik Sprengel
henrik@espronceda.net
Dr. Henrik Sprengel (Co-Founder) is a serial entrepreur with experience with converting ideas into real businesses, since a decade. Based in Barcelona he feels truly European. His conviction that the EARTH without art would be "EH" makes him a strong believer in art & culture and in espronceda.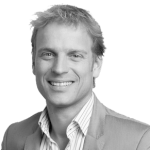 Holger Sprengel
holger@espronceda.net
Dr. Holger Sprengel (Co-Founder) is an art lover. He moved to Barcelona, the city he loved, in 2006, and holds an MBA, PhD in Law. Holger is responsible for corporate- and private partnerships as well as financing issues. With >15 businesses founded both in the digital and bricks&mortar sector he engages in espronceda being positive that art and culture is to make the earth a better place.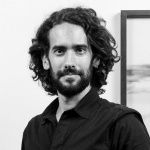 Vitor Schietti
vitor@espronceda.net
Vitor Schietti (Cultural Manager) dedicated himself to photography for over ten years in Brazil. After several solo and collective exhibits and a few awards, such as the Photo District New Awards 2016 for his series Impermanent Sculptures, Schietti was looking for wider horizons in an artistic and professional career. He came to Barcelona in 2017 where he met Holger Sprengel and the amazing Espronceda. From the background of running a photo studio in Brasilia he accepted the challenge of taking over the management of an Art and Cultural Center, where he currently works and contribute to a network of artists, curators and art admirers all over the world.
Clara Bellido
Clara Bellido (PR Manager). As managing director of a PR agency (LemonGrass Communications), she has extensive experience in communication campaigns for clients from different sectors, at a local, national and international level. She currently coordinates the communication and PR of the exhibitions and events of Espronceda Center for Art & Culture.
c.bellido@lg-media.es
João Queirolo
queirolo@espronceda.net
Media Center Manager
Wilma Rojas  
wilma@hs3.biz
Project Manager
Maria Mantzakou
maria@espronceda.net
Project Manager
Gunnar Sprengel
gunnar@h2o-hospitality.com
Project Manager
Tolkyn Sakbayeva
Creative Manager
Ivan Luengo
ivluengo@gmail.com
Web-admin & Designer