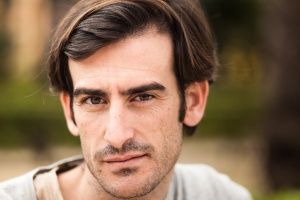 www.davidegambino.net
I am an italian award winning film director graduated at the Centro Sperimentale di Cinematografia – National Film School.
I was born on 19.07.1985 in Busto Arsizio (VA).
And I am now based between Palermo, Milan and Brussels.
I am author of creative documentaries, short movies and TV series focused on historical-artistic issues. The main key of my artistic activity is a consolidated experience in documentaries film with a strong cinematographic perspective dealing with historical-artistic topics.
As well in Italy as internationally, I experienced collaborations with production companies, public-sector broadcasters (like RAI, SKY, TV2000 etc. etc.) foundations, museums, socio-cultural institutions and many more.
My films aim to open up new and original perspectives on current issues that have a social relevance, not only revealing what is happening in our world, but furthermore to move something. Therefore I'm working with my own distinctive style to approach a topic. My strength is probably being a complete filmmaker able to provide everything from one source – idea, research, shooting, editing with a committed and professional development of the aspects relating to film production.
My documentary film Pietra Pesante has been screened around the world winning international prizes as 2013 'Best Italian documentary' for NY Film Academy and NY Italian Institute of Culture 2013.
My last TV series Il Bar del Cassarà, coproduced by Rai Fiction, had a strong impact in Italy becoming a first 'non-fiction' series produced by a public-sector broadcaster.
I was selected at the Berlin Documentary Campus with my project Still Life, international coproduction between Italy and Germany.