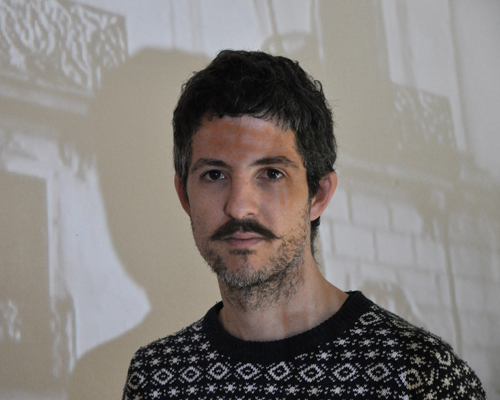 Juan Antonio Cerezuela, visual artist and researcher, actual resident in La Escocesa. He has a PhD in Visual Arts and Intermedia at the Faculty of Fine Arts of Valencia (2014) and a degree in Fine Arts at the University of Granada (2005).
The discourse of his work is always analytical about language as structurality and as a signic set, approaching questions about narrative and fiction, about the way in which stories reach us and how hegemonic and empowering discourses are articulated.
Among the most recent exhibitions are: Blanco y Ceniza at 13ESPACIOarte (Seville, 2021), Subversió! Manifestacions perifèriques per a una història reversible (Born CCM, 2020), Paisatjes desitjats (Arts Santa Mònica, 2020), ESC-OUT: Desviaments de les pràctiques artístiques en l'esfera pública (Fabra i Coats, 2019), La memoria ignífuga (Fundación Gabarrón, Murcia, 2019), Full Blanks (CEART, Madrid, 2019). He was a finalist of the Ashurst Emerging Artist Prize (London, 2019), received the 1st prize of Emerging Art of Sabadell (2017) and the 1st prize in the XXXI Muestra de Arte Joven La Rioja (2015), among others.