06/05/20 at Naubostik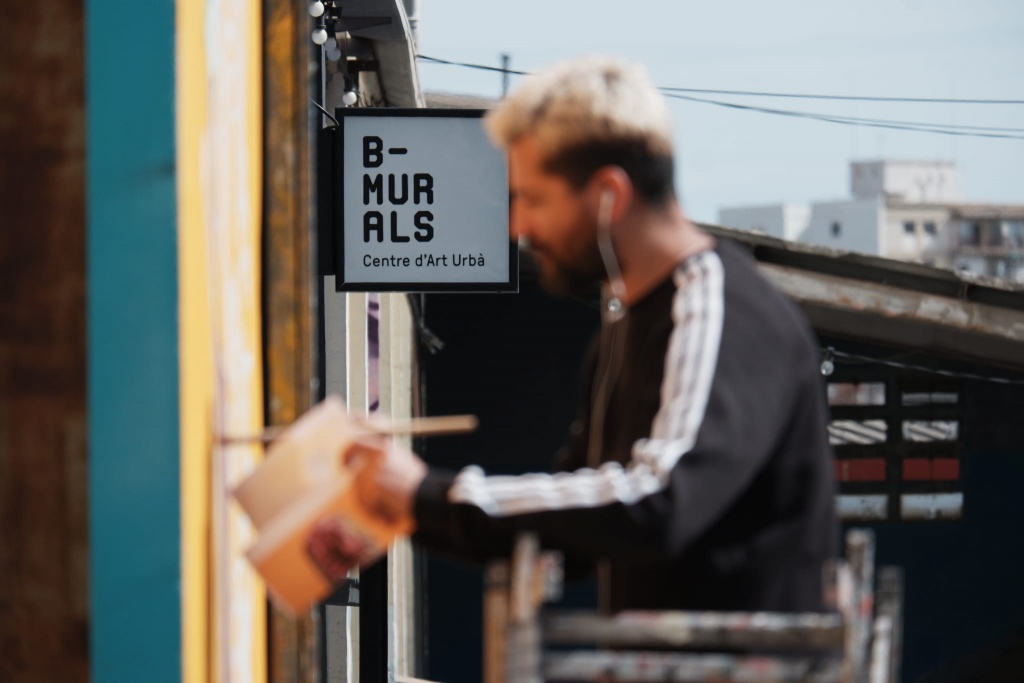 The center of Urban Art, B-Murales, is pleased to announce its new residence that will feature the presence of artists Nicolás Romero Ever (ig: @eversiempre), Octavio Sierra (ig: @ooss_ooss_ooss) @colectivolicuado and @ mur0ne those who, within the framework of the project " Change is a Team Sport " will be installed in our space to work on their artworks together with their participation in a set of activities with different groups and schools in La Sagrera neighborhood to continue in the line of social transformation and support to the artistic creation that we share from B-Murals.
Thus, the artists, beyond the production of live work, will lead a series of meetings with entities such as La Llotja Design School and Espronceda Institute of Art & Culture. Nicolás Romero, together with artists from Espronceda (Hannah Bere, Juan Ortiz and Katharina Arndt), Octavio Sierra, sculpture students from La Llotja, will give talks with the students from his career in art in public space at the Joan Fuster Institute Mur0ne. The program will also include a meeting of Uruguayan artists Colectivo Licuado with the social fabric of the neighborhood of La Sagrera where residents can discuss the identity lines of the neighborhood from interventions in the public space with this collective reference in the international world of Urban painting.
A project that, beyond introducing the culture of street art to different entities of La Sagrera, will take a set of murals by the same creators that will be distributed through different parts of the district of Sant Andreu. At the same time, during the same months of March and April, B-Murales will turn its exhibition space into a workshop where the participating artists will produce a series of works that will be exhibited in the urban art center located in Nau Bostik in an inauguration that will take place on May 6, 2020.
This exhibition will include images of the entire participatory process of the artists with the different groups of the neighborhood along with the result of the works produced during the residences of the artists @eversiempre and @ooss_ooss_ooss (March) and @murone and @colectivolicuado (April) together with images of the murals produced during its passage through the city of Barcelona.
A project co-curated with Urvanity- Arte that has been possible thanks to @adidas_es.
collaborate:
Espronceda Institute of Art & Culture

Nau Ivanov

Nau Bostik
With the participation of:
La Lonja School of Art and Design

IES Joan Fuster