MECENET Talk is the first conference organized by Espronceda and Naranjo Projects with the aim of expanding the patronage of the visual arts.
This first event will be held in Barcelona, in Espronceda, Center for Art and Culture, on May 30, 2017 from 6pm to 8 pm.
MECENET emerges as a need to promote the breadth of patronage, which should not only be requested from the Administration, large companies or very wealthy people, but an action that can be done with a small contribution.
Being a patron of the Arts contributes to strengthening the values of freedom, democracy, and contemporary society: generosity, empathy and the common good, and creates wealth and culture by making possible the production of contemporary art, the existence of Art Centers, the organization of artistic events, etc.
Our lecturers will provide current information on the tax advantages of making donations for the Patronage of the Arts, the creation of networks of people committed to the support of Contemporary Art, the value of the experience of contributing to this cause, the need to the emerging artists to have platforms that accompany them in their professional career, to make possible the dissemination of Contemporary Art through Art Centers and Foundations.
At this first edition, the speakers will be:
Sr. José María Álvarez de Lara, ESADE, Fundador de Fundación Inov-Culture, Proyecto MecenCulture.
Mr. Pep Montoya. Director of Master Prodart, Barcelona University, Fine Arts.
Mr. Philippe Bertrand, founder of BeAnotherLab, virtual reality art project.
Mr. Alejandro Martín, founder of NARANJO PROJECTS.
The target audience of this first event is the civil society of Barcelona and counties. It will be disseminated through professional colleges, associations of entrepreneurs, associations of collectors, universities, and colleges, etc. Every person is a potential patron, it is a transversal message and directed to the common good.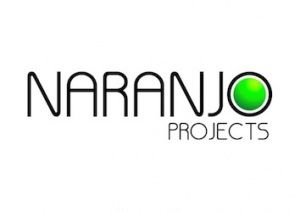 NARANJO PROJECTS is a non profit organization based in Barcelona and is working worldwide.
Mission:
Searching and Promoting of emerging artists and the excellence in contemporary art projects.
Philanthropic action to help to the artists career's evolution.
Creation of an International Contemporary Art Network.
Vision:
Supporting to the Art and Creativity is the best contribution to human values development.
Founded in 2016 by Alejandro Martín.
To know the details of the program and the speakers, please see updated information at: www.espronceda.net
Information request: alejandro@naranjoprojects.com
Event address: Carrer de Espronceda 326, nave 4-5. 08027 Barcelona.