19.09.19 @19h30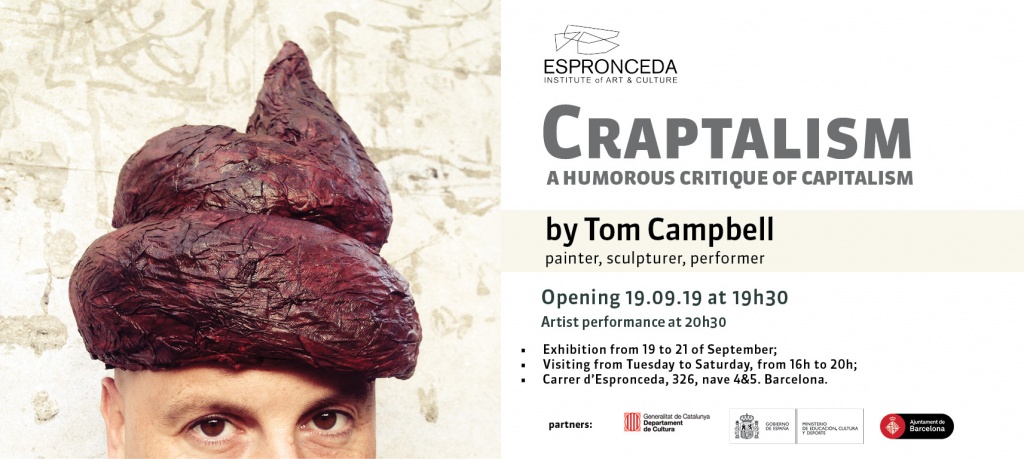 Craptalism, or Cacatalismo in its Spanish version, is Tom Capbell's latest body of work.
Campbell will be exhibiting drawings, painting and sculptures in large format that he has made during his residency at Espronceda.
Tom has been coming to Barcelona for the past few years so some of this work is a culmination of previous researches with new work.
Papier mache is one of Toms main disciplines. Humor is key in this show with a look at the seriousness of climate change, which is caused by Capitalism.
In scatological humor, Tom attempts to look at the scary beast that is capitalism. On the opening Tom will also perform. Expect anarchistic, poetic and chaotic musical badness and more…