Neosexual construction by Pol Gorezje
Opening 4th of April 2018 at 7:30pm (free event);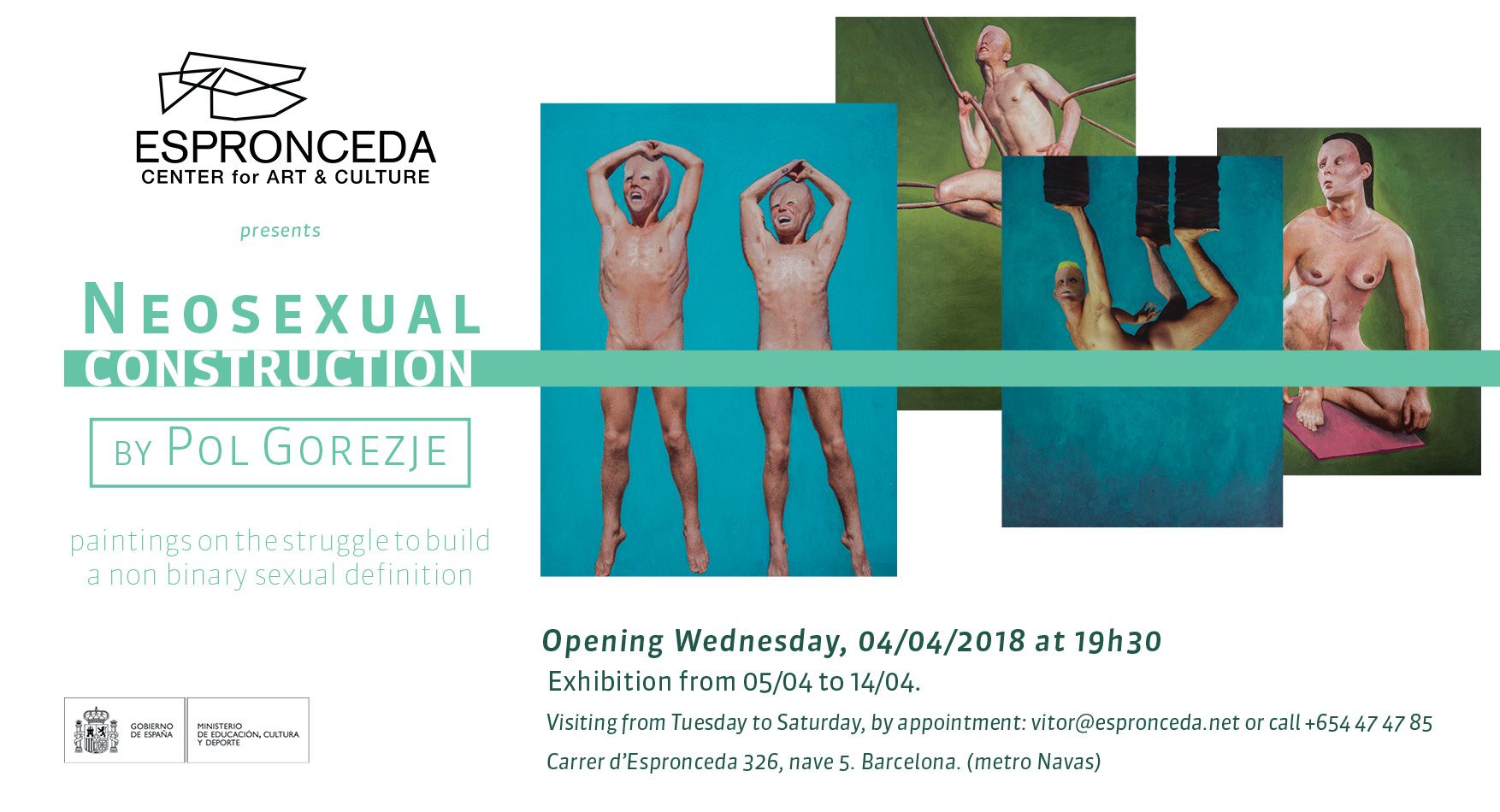 For centuries, society has insisted on maintaining a sexual order closely linked to morality, religion, anatomy and culture, where everything was perfectly and hermetically classified.
People have been identified according to their gender category: male / female, gender: male / female, and of sexual orientation: heterosexuality / homosexuality.
Nowadays, society evolves globally. The new technologies, the science, the immediacy of the internet, the way of socializing, the culture, have allowed people who did not fit the established patterns to reaffirm their sexuality and find others like them.
Neologisms appear break with the classic categories: bisexual, transsexual, intersexual, onmisexual, heterocurioso, gender neutral, asexual, queer or questioning, demisexual, androgynous, pansexual, polyamorous.
With Neosexual construction, Pol Gorezje introduces us to a group of strong and committed beings, who struggle to build their sexual position, their place in the world. No matter what they are, what they like or how they feel, they have evolved to reaffirm themselves above everything else.
About the Artist
Pol Gorezje exhibits his paintings for the first time in Barcelona, in 2009. Since then, his work is present in galleries, art fairs and other spaces, especially in Barcelona and Madrid.
Gorezje uses photographs and intervenes them with acrylic paint until transforming them completely into a new reality, discovering what is hidden in them and creating a wide imaginary of characters in a dystopian world full of ambiguity, beauty and appearances.
Sexuality, the fusion of the grotesque with the beautiful or the criticism of the stereotypes of beauty, are recurrent themes in the characters he portrays.