20/06/2019 @19h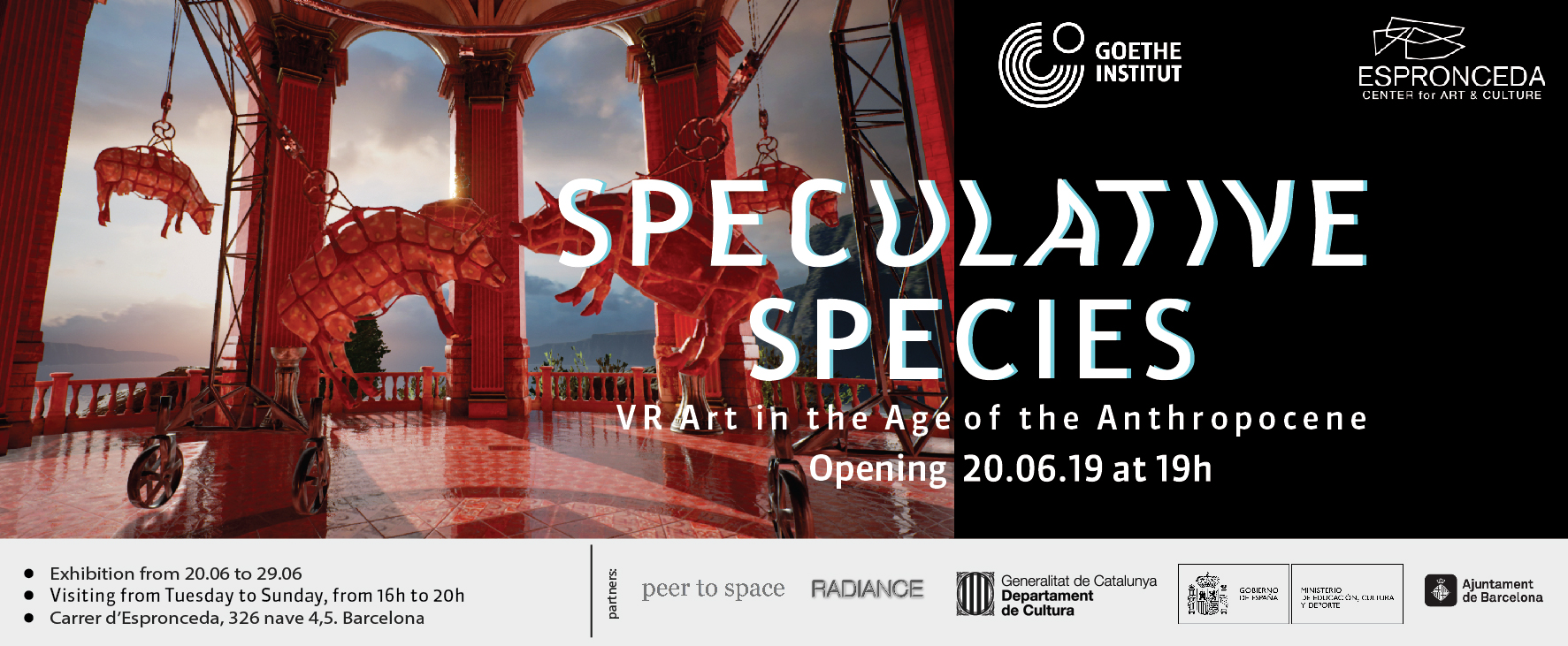 Artists: Bianca Kennedy & The Swan Collective (DE), Juan Le Parc (ARG/FR), Jakob Kudsk Steensen (DK/US), Lara Torrance (UK/US).
Curated by Tina Sauerlaender (DE), Peggy Schoenegge (DE) and Erandy Vergara (MX/CA).
Espronceda, Center for Art & Culture, is proud to present the exhibition Speculative Species, the first Virtual Reality Art exhibition in its Barcelona venue.
In the course of industrialisation, urbanisation and technologisation, human impact on the environment has been increasing. Humans have used nature and its resources to destroy the ecosystem, damage the ozone layer, cause climate change and endanger various species to the brink of extinction. New techniques have even changed DNA, affecting the whole system. These human interventions inevitably affect global ecology. Yet until recently, humanity has not been perceived as a significant influencing factor on the environment. Contemporary scientists and thinkers have proposed a new epoch—the Anthropocene—to describe and deal with the man-made geological changes.
Art reflecting current affairs also addresses these topics by using new technologies such as Virtual Reality. Employing the experimental possibilities of the virtual space, artists consider characteristics and future developments of this new era of human interference on the environment and its creatures. The works ask about how living conditions of flora and fauna change. What kind of interrelation between humans and their environment will occur? The artists engage with the interconnections between humans and their fellow living creatures in futuristic settings. This speculative approach transfers into the immersive virtual space for the viewer.
#speculativespecies #anthropocene #criticalapproaches #vrart #vrexhibition #espronceda #goetheinstitutbarcelona #peertospace #radiancevr #biancakennedy #theswancollective #juanleparc #jakobkudsksteensen #laratorrance #tinasauerlaender #peggyschoenegge #erandyvergara
About the artists: