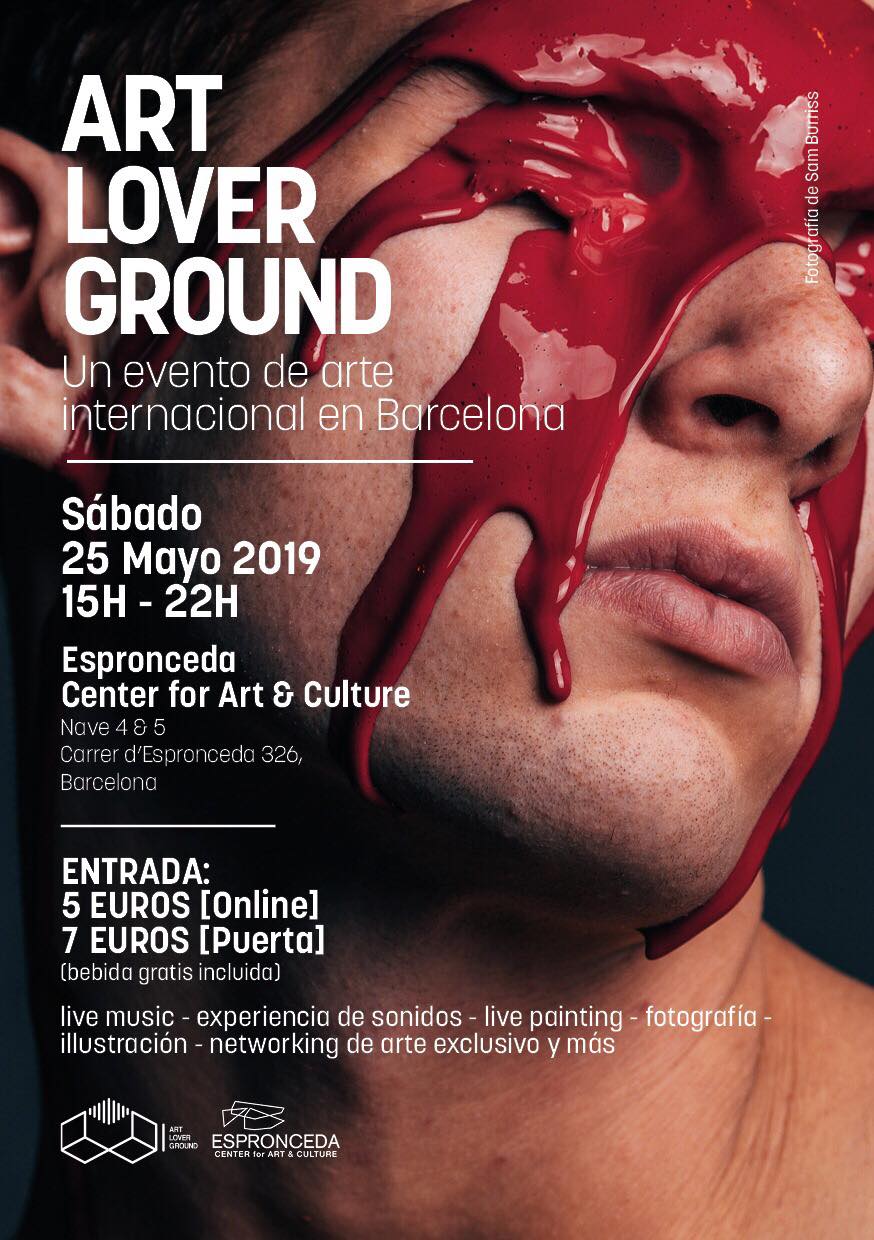 Born in London in 2015, Art Lover Ground regularly runs live performances and art events mainly in London, Barcelona, ​​and recently adding a new city: Madrid. Our event has hosted between 500 and 700 attendees per edition. The next Art Lover Ground of May 25 will be held in an industrial building, using several of its spaces: from the galleries to the lobby.
For its eighteenth edition in Barcelona, ​​Art Lover Ground will exhibit 50 international artists and art lovers through a 1-day event in Espronceda! The space, from the lobby space to the galleries will be flooded by creativity, live music acts and artistic shows. Photographers, painters, illustrators, musicians and dancers from all over the world will show and exhibit their talent.
Art Lover Ground is about experiencing art in 360 degrees. Participants can meet and chat with artists, share with a drink and know the history behind their art.
The concept promises to offer a vibrant night for everyone: from art lovers to those looking for an eclectic night in Barcelona.