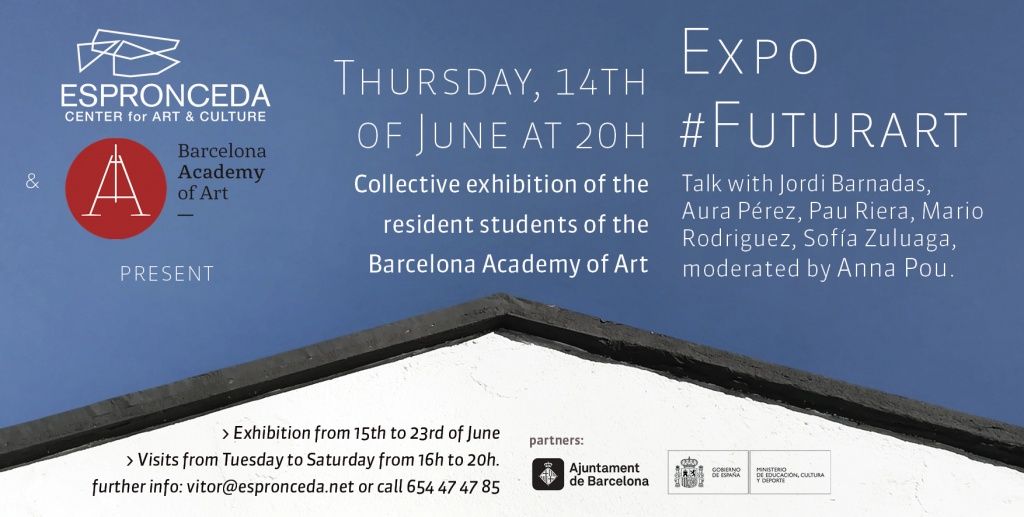 HOW THE 21st CENTURY ARTIST WILL BE
Participants
– Aura Pérez, expert in new technologies.
– Jordi Barnadas, gallerist.
– Pau Riera, auction expert.
– Mario Rodríguez, independent artist.
– Sofía Zuluaga, artists and art teacher.
Moderator – Anna Pou, art historian.
Objective
Art has always been a profession with difficulties to adapt to the market. Artists, traditionally, have had a conflict with money. In this round table we want to reflect, critically, on the challenges and possibilities that await future artists. Our goal is that students who want to study art know what landscape influencers in the art world foresee and how they think the artists of this 21st century should be.
Subjects to be debated
– The transformation of the art market – Present and future
– The artist of the future – How it should be and what it should do.
– The role of education – Professionalization