04/07/2019 @19h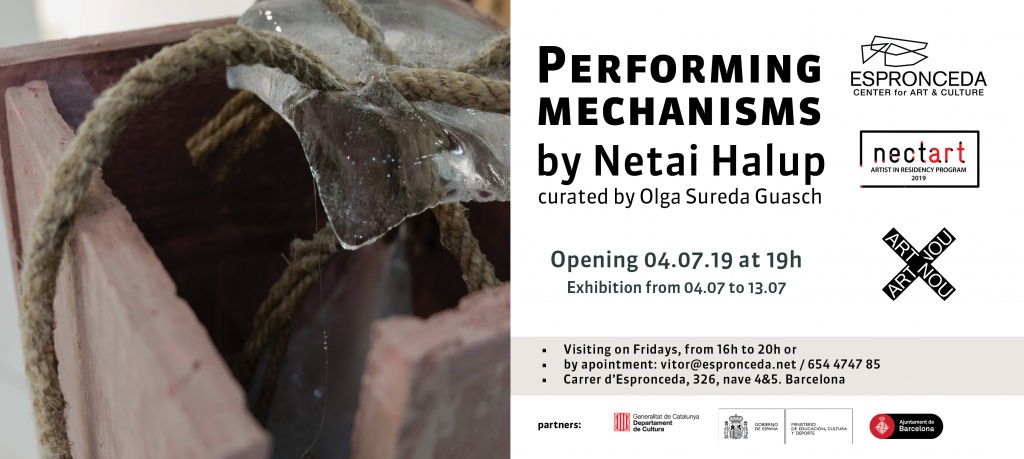 In Performing Machineries, Netai Halup explores the performativity of their sculptures and how these can be manifested through poetic forms and mostly through sculptural theatricality, being this the main topic of the show.
The different installations and site-specific sculptures are placed in the space creating a narrative that one could interpret it as 'acts'. Like in a theater play, an 'act' is a part of a play defined by elements such as rising action, climax and resolution. Through this point of view, the artist aim is to think the space through site-specific interventions that will create a journey between these three acts.
Netai Halup proposes an scenario where bodies are being created, where the potentialities and peculiarities of the materials are being studied by accidental events, where the materials are provoking each other to act, touch and activate one to another
Performing Machineries explores performative situations in which the encounter between different material breaches through the gallery space as poetic manifestations.
Curated by Olga Sureda