Opening 9th of March 2018, at 19h30 (free event)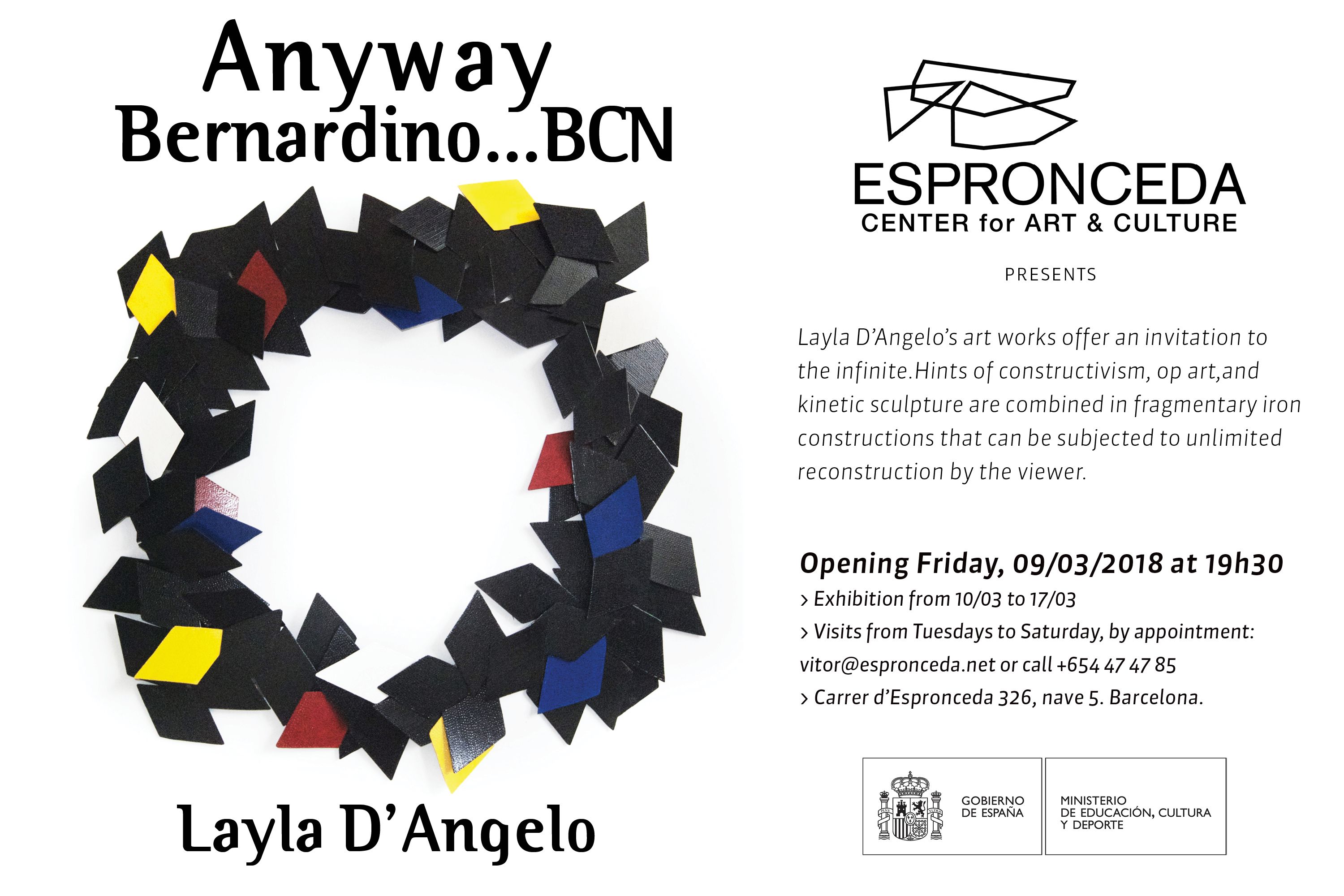 Laya D'Angelo's art Works offer an invitation to the infinite. Hints of constructivism, op art and kinetic sculpture are combined in fragmentary iron constructions held together with magnets that can be subjected to unlimited reconstruction by the viewer.
A touch of painterly illusionism turns squares into cubes in one of her latest works entitled "Tumbling dice", confirming the game of chance that the artist proposes.
A close look at the iron surfaces reveals painstakingly applied with the tiny nail polish brush minuscule dots and strokes of black, white and primary colours. The sculptures have an appearance of pure abstractions but the artists use of this product normally associated with woman's beauty and here as paint give them a literal coating of post-feminist critique. D'Angelo's play on femininity is seen in Works such as "Round and around" where concentric and overlapping circles evoke the mystique of the physical void and the feminine psychic vortex.
As seen in Marcel Duchamp ROTORELIEFS, D'Angelo's optic whirlpools are hypnotic, alluring and a seductive alternative to the masculine monolith that defined sculpture for centuries. Like an erotic play itself, Layla D'Angelo's art Works start off perfectly composed, go through physical and psychic metamorphoses and reach a climax in which they transcend their previous form until the game starts again.
Alan Rosenberg, curator, New York City 2018